A nail, to hang his thoughts on.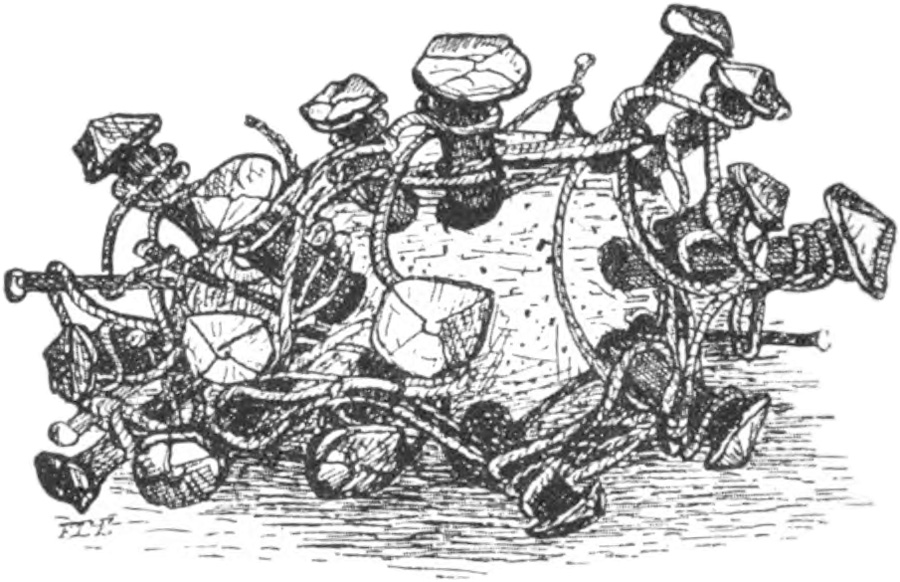 a lemon stuck full of nails, used as a death maker (fattura della morte), from a drawing of this remarkable object now in the Pitt Rivers Museum,
ex Frederick Thomas Elworthy, The Evil Eye : An Account of this Ancient & Widespread Superstition (London 1895)
*
The winding of the thread or yarn amongst the nails has doubtless its especial meaning…
epigram from The Notebooks of Joseph Joubert : A Selection. Translated by Paul Auster (1983, 2005).
*
some more nails here.

16 April 2012
tags: nails