It proved, however, microscopically normal in every respect.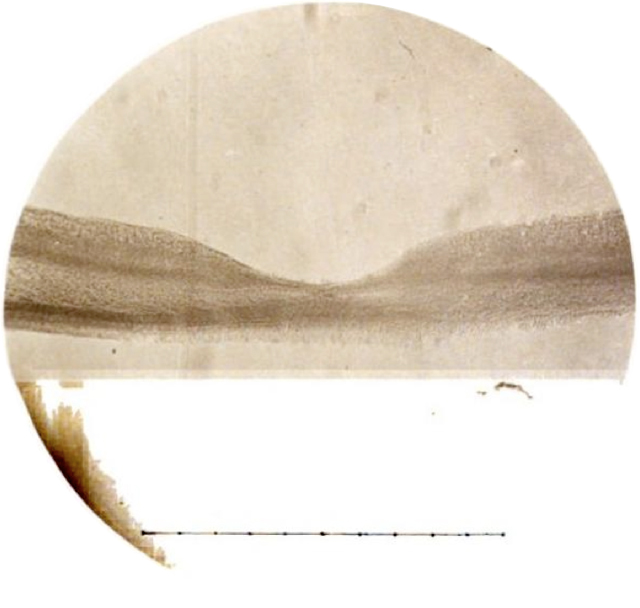 (uncaptioned) illustration to
"Photograph of the Fovea Centralis of the Retina," by Dr. O. F. Wadsworth, Boston, Mass. Transactions of the American Ophthalmological Society 3 (Sixteenth Annual Meeting, Newport, Rhode Island), 1880: 174-175
For the photograph of one of those sections, now presented, I am indebted to the kindness and skill of Prof. J. W. S. Arnold, of New York... ¶ Though this picture is not an exception to the rule that photography offers a very imperfect means of representing the microscopic details of animal tissues, it may yet be regarded as of interest for two reasons: because illustrations of but very few sections through the fovea, schematic or other, are to be found; and because, in a photograph directly from the section, there can be no question of personal equation on the part of the draughtsman. ¶ The section is from the eye of a girl of four years, removed in May, 1871, on account of a total staphyloma of the cornea so large as to be troublesome... ¶ The divided line beneath the section represents, as estimated by careful measurements, a length of 1 mm. in the actual section.
The choroid showed no inflammatory infiltration.

original post
tags: O. F. Wadsworth; a girl of four years; a kind of landscape; landscape; opthalmology; rounds