Archives for December, 2010
The last of my digestion pieces and a final collage for the semester. With this piece I wanted to explore some of the definitions of digestion. I used a definition from Merriem-Webster's and hand-wrote the online entry on a sheet of vellum, then cut out images from the "Atlas of Human Anatomy" and laid them on top of the definitions.
transitive verb definition 3: "to take into the mind or memory; especially: to assimilate mentally"
Well. It has been a long time since I posted any form of update. I haven't done any work related to my thesis since I finished filming the body footage. However, I have been doing a lot of thinking and planning for next semester. Over the break, I plan to edit and finalize the body video, as well as rewrite my thesis statement.
Next semester, I intend to work on projects that deal more with the human form, and am actually leaving behind the core of this past semester's work. In a way, I worry that this semester was a waste of time, but I know that I needed a period of uncertainty in order to better understand what it is that I want to work towards.
My plans for next semester involve costume creation, flexible sculpture, and adornment of the body. Though I may not show it, I am very interested in the world of fashion, particularly expressive, avant-garde fashion. I intend to create works of art and design that use the body as a vehicle for expression, works that require the human form in order to be complete.
Last year, I created this mask/hood. There are panels for the eyes, the nose and the mouth. My intention was to create an accessory for myself that would allow me to control how much of myself I expose to the outside world, and how much of the outside world I expose myself to. Ideally I would also create ear-flaps created from some kind of sound-proof material. This hood is meant to serve as a form of voluntary sensory deprivation. As a very private person, I sometimes find it overwhelming to be out in public. This hood is a sort of symbol for the ability I wish I had, the ability to hide/have ultimate control.
Next semester I plan to create more work like this. Not necessarily about privacy and protection, but work that specifically involves being worn on the body, work inspired by "fashion," in an extremely loose sense.
Some artists that inspire me are Matthew Barney, Rebecca Horn, Philip Treacy and Alexander McQueen, among others.

Some work by Alexander McQueen.

Some work by Rebecca Horn.
Advertisements examples… In black and white. Both single and double page ads.
and more layouts..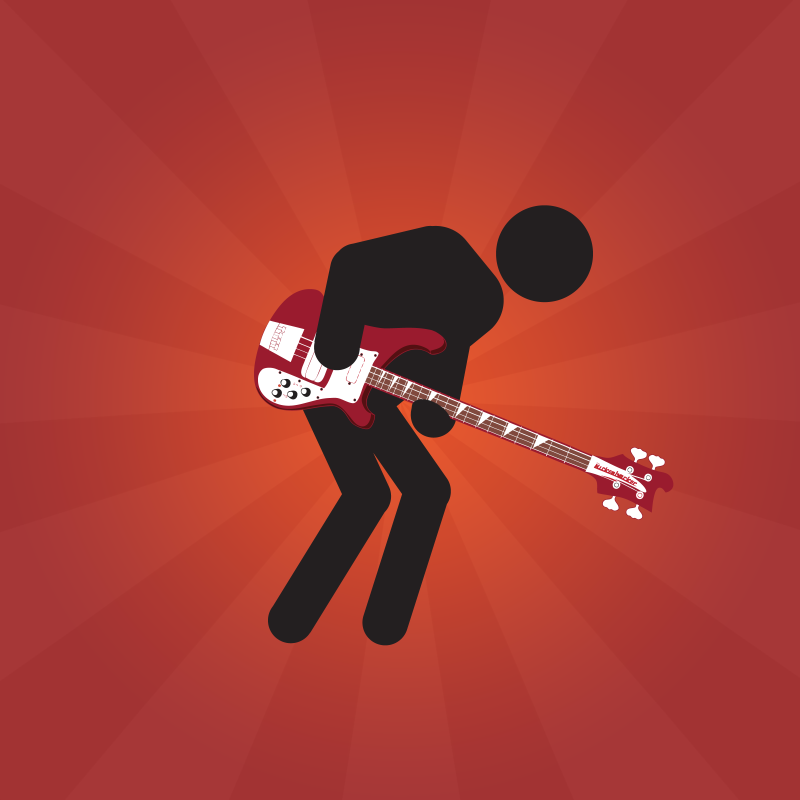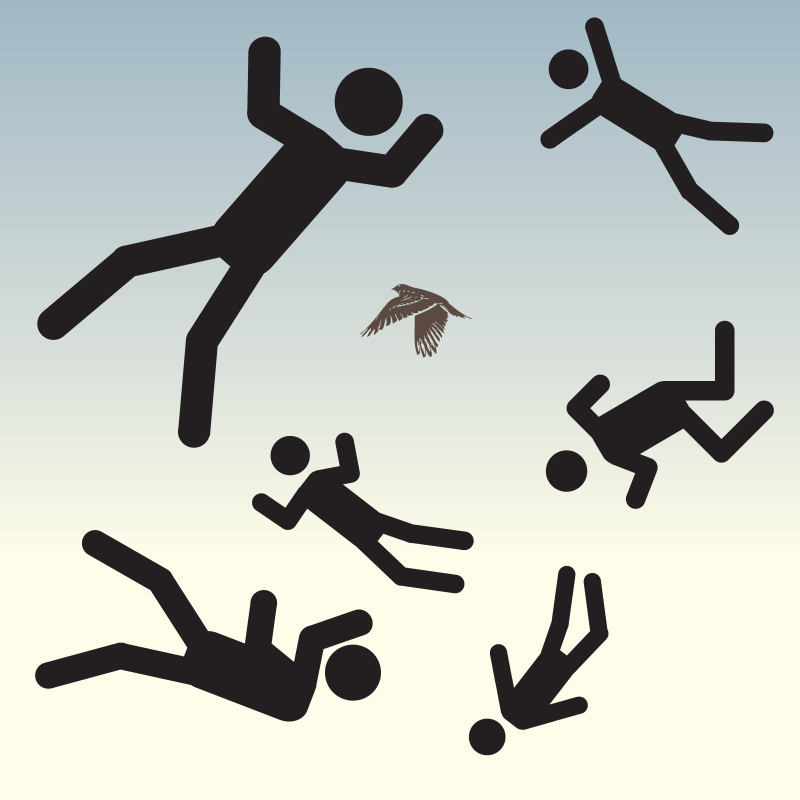 "Don't Kid Yourself"
"We're Not Kidding Ourselves Here"
From the "Your Old Friend is Back" series (also currently titleless)

After such a hefty image dump, I suppose you'll all be curious as to why some of these images have titles while others do not. We discussed in class previously that these images are charming in their simplicity and how they can be interchanged with each other. Just because they don't have a title now doesn't mean they are incomplete.  I'm curious as to what some other people might call these pieces, instead of me always getting to pick.
Now the Old Friend series was meant to be a single image that people could play with. They could interchange what the "Old friend" was and place it on a designated spot while the others remained on standby until another person came around and switched it. It was to encourage participation from the viewers so they didn't have to feel it was taboo to interact with the art on the wall. Since I'm using that idea for all of my pieces, the uniqueness in this series isn't as unique anymore. So, I decided to integrate them with the rest of the collection, whether together or as stand alone images.
These recent pictures are all playing on different effects and visuals that hope to expand on these very 2-D creations from the limbo of potential t-shirt designs (all of course without taking their charming simplicity from them too much). Playing with certain colors gave these stencil figures a sense of depth, using non-stencil photographic images much like that of the Leslie Nielson image in the last post, the gradients helped expand environments rather than using simple flat colors and the use of blurring to also show depth. I should keep effects to a minimum, like I said I want to keep them simplistic to a degree.
wrapping up for the semester…thought i'd look back on my theme of digestions and explore a bit more. i would like to do one more of these using definitions of the word, but ran out of panels. for this collage i took all of the comments i received in my mid-semester review and place them over an illustration from Margarita philosophica (1504).
Today I spent most of my time reading Peter Zumthor book Thinking Architecture. In these essays Peter Zumthor expresses his motivation in designing buildings, which speak to our emotions and understanding in many different ways.
Here are a few excerpts from these essays.
"There was a time when I experienced architecture without thinking about it." (7)
"Construction is the art of making a meaningful whole out of may parts. Buildings are witness to the human ability to construct concrete things. " (11)
"There is no interruption of the overall impression by small parts that have nothing to do with the object's statement. Our perception of the whole is no distracted by inessential details. Every touch, every join, every joint is there in order to reinforce the idea of the quiet presence of work" (15)
The architect mist look for rational construction and forms for edges and joints, for the points where surfaces intersect and different materials meet. (15)
Details, when they are successful, are not mere decoration. They do not distract or entertain. They lead to an understanding of the whole of which they are an inherent part. (15)
…a detail such as two nails in the floor that hold the steel plates by the worn-out-door-step. (16)
"…buildings…we do not pay any special attention to them… and yet it is virtually impossible to imagine the place where they stand without them… buildings appear to be anchored firmly in the ground. They give the impression of being a self-evident part of their surroundings and they seem to be saying: " I am as you see me and I belong here." (17)
… design such buildings, buildings that, in time, grow naturally into being a part of the form and history of their place. (17)
Working drawing are detailed and objective. Created for the craftsmen who are to give the imagined object a material form, they are free of associative manipulation. (18)
If a work of architecture consists of forms and contents that combine to create a strong fundamental mood powerful enough to affect us, it may possess the qualities of a work of art. (19)
Architecture's artistic task is to give this still expectancy a form. (19)
Geometry is about the laws of lines, plane surfaces, and three-dimensional bodies in space. (21-22)
Spatial composition: the closed architectural body that isolates space within itself, and the open body that embraces an area of space that is connected with the endless continuum. The extension of space can be made visible through bodies such as slabs or poles pleaced freely or in rows in the spatial expanse of a room." (22)
The creative act in which a work of architectire comes into being goes beyond all historical and technical knowledge. Its focus is on the dialogue wuth the issues of our time. (23)
from last week…series of 6 collages I did based on the lists mentioned in previous posts. these involved writing on square panels about listmaking and what it means to me (why i do it, how it helps, what it does, feelings before/during/after the process etc.). I then covered the panels with a print out of all of the words used in the last list collage that I had put together on the computer. I then cut out a rectangle and in that rectangle wrote the name of one of the 6 lists I had written. I then layered two more layers of vellum (one with the same pattern printed on it and the second cut into a long rectangle centered on the square). I then cut out three words from each list and arranged them on a line from the top of the square to the bottom. The only thing I have changed since last showing these is the spacing between the letters (originally they had varied, but I tried to make them more consistent).
From a few weeks ago now, a collage I did based on a series of lists I created in response to feeling lost/confused/conflicted by reviews. This may be one that doesn't work as well digitally as you can barely make out the words.
I've been working on different color studies and color palettes suggested in class earlier in the week. Having to upload as a jpeg really cuts down on image/type quality but you get the idea… More to come…
A photographer who was discussed today in one of my classes. This is her series on domestication / us VS the wild.
http://www.amysteinphoto.com/domesticated.html
Her statement is at the end of the series if the work interests you.