loose ladies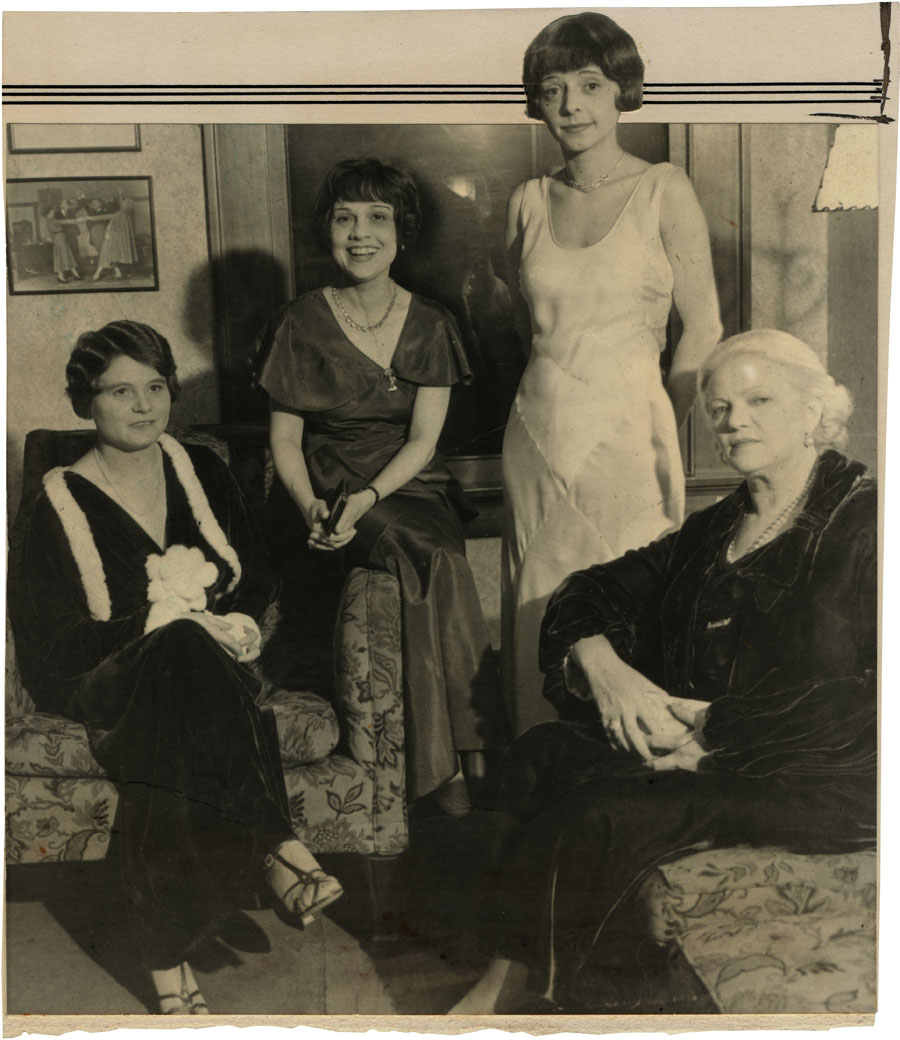 left to right —
Madeline Brandeis (1897-1937), author of children's books
*
Anita Loos (1898-1981), writer, screenwriter
*
Viña Delmar (1903-90) something in the works
here, and
Nina Wilcox Putnam (1888-1962), novelist, screenwriter, playwright, WCTU activist, drafter of the first 1040 income tax form
*.
Press photo, 10-23-32; strangely cropped at top, the three lines drawn in.
OK, I've got a crush on Viña Delmar — author of Bad Girl (1928), Loose Ladies (1929), Kept Woman (1929) and much much else — but what a collection of brains and talent and achievement in this photo!

17 March 2012
tags: Anita Loos, Viña Delmar, Madeline Brandeis, Nina Wilcox Putnam