in the mountain of a room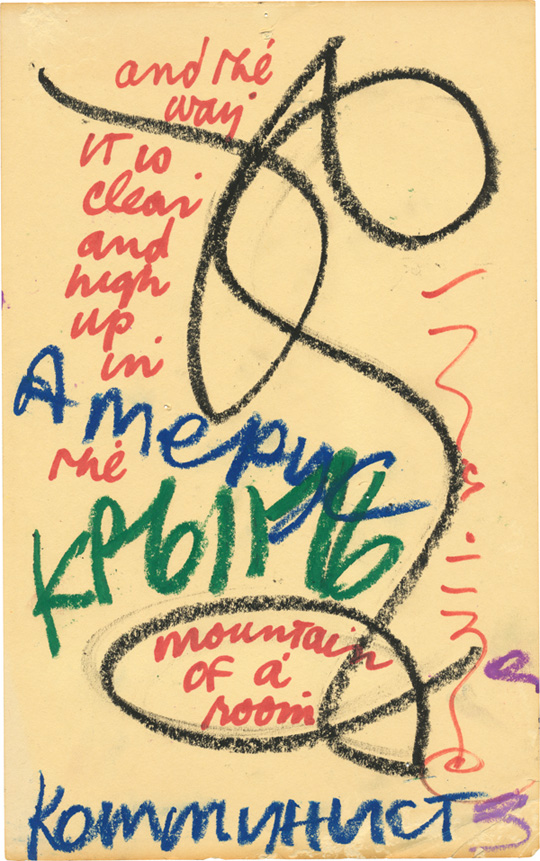 Received this, years ago, from poet Jack Hirschman. Time to share.
Loved his Ray Charles 1967 — facing a Wallace Berman transistor radio verifax collage [ the one at top, here ] — in Black Alephs: Poems 1960-68 (Phoenix Bookshop/Trigram Press, 1969), beautifully designed by Asa Benveniste.
The poem reprinted here.

26 April 2012
tags: