Sitti Noerbaja, 1/8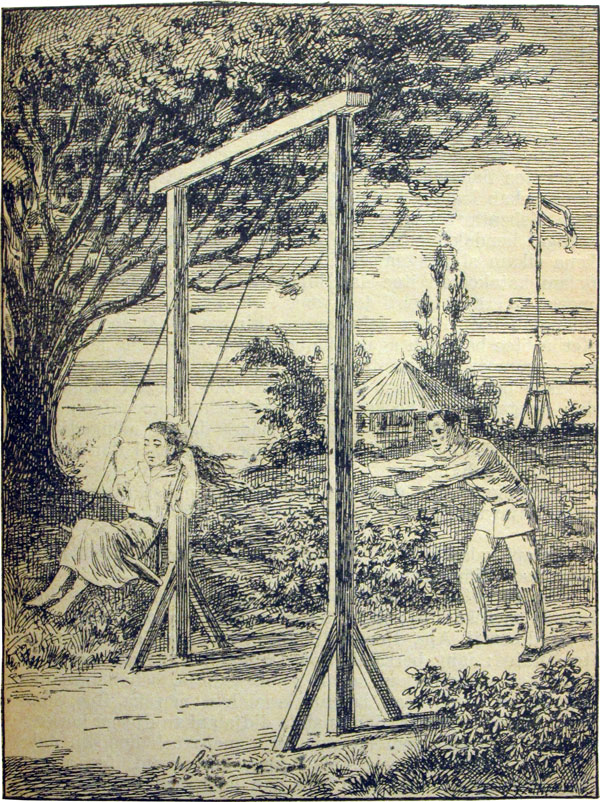 Setelah sedjoeroes berajoen-ajoen itoe, tiba-tiba . . . katja 47.
After swinging a while, suddenly…
Noerbaja cries out upon seeing a ship at sea, and wonders where it's headed. Perhaps one day to take Samsoe away...
illustration 1 ( J. van der Heyden, artist )
Marah Roesli (1898-1968), Sitti Noerbaja; atau, Kasih ta' sampai.
Weltevreden, Balai Poestaka, 1922
This and seven other illustrations from Cornell copy. Eight posts will be followed by an afterword.

4 July 2012
tags: Sitti Noerbaja; sastra