Sitti Noerbaja, 3/8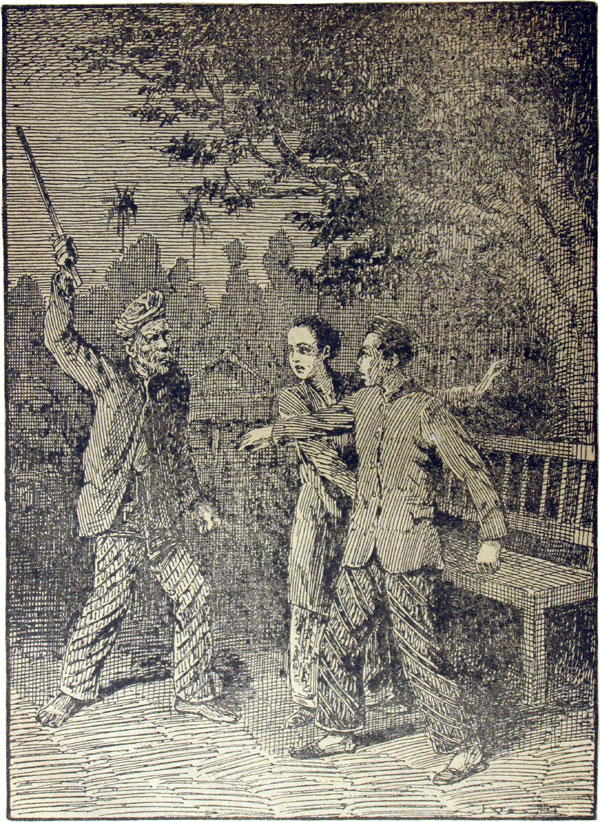 Mendengar maki nista itoe, mérah padamlah moeka Datoek Meringgih laloe diangkatnja tonkatnja dan . . . katja 162.
Upon hearing that insult, Datoek Meringgih's face reddened. He raised his stick and…
swung it down toward Samsoe. Samsoe, moving to the left and drawing Noerbaja away, avoided being struck. The stick came down on the bench just behind them.
illustration 3 ( J. van der Heyden, artist )
ex Marah Roesli (1898-1968), Sitti Noerbaja; atau, Kasih ta' sampai.
Weltevreden, Balai Poestaka, 1922

5 July 2012
tags: Sitti Noerbaja, sastra