ugly, uninteresting, ungraceful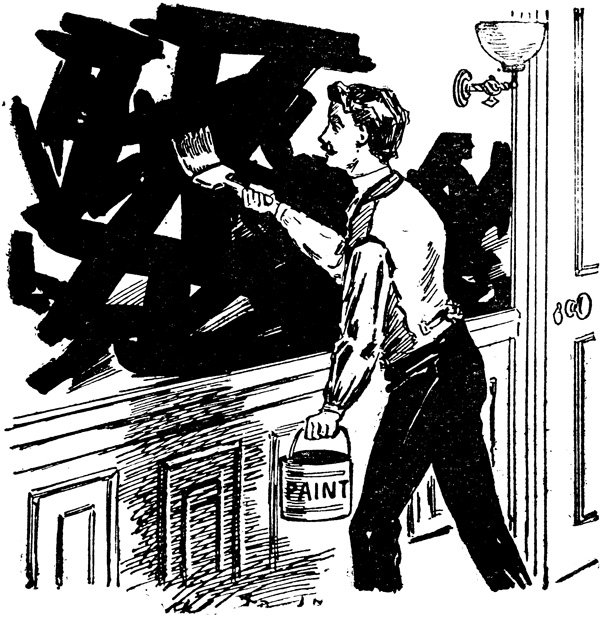 Cut No 3612.
Home-Made Decorations.
accompanied by this copy —
Don't the efforts on some walls look as if the "artist" of the family had tried to decorate them?
Aren't the patterns ugly, uninteresting, ungraceful? Yet the price paid was the same as that for some of our prettiest patterns. Pretty paper can be had just as cheaply as ugly paper. It's merely a matter of looking about and finding the right place. All stores can't be alike.
Come, and tell us what you think of ours.
ex Charles Austin Bates, The Wall Paper Book. New York, n.d. (ca 1900)
Franz Kline, avant la lettre * ?
Charles Austin Bates (1866-1936), founder of eponymous advertising syndicate, author of Good Advertising and Where it is Made (1905) [ here ], also The Hardware Book (1899) [ here ].

19 July 2012
tags: tapeten; ugliness; walls; Charles Austin Bates