sands continually changing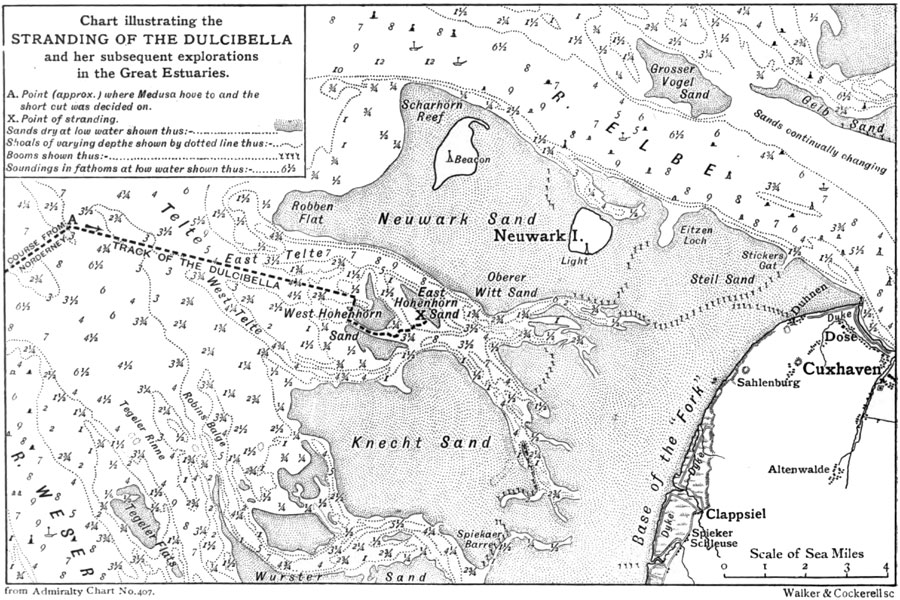 from Erskine Childers, The Riddle of the Sands : A Record of Secret Service (1903)
*
In the chapter The Missing Page, Davies describes being led (astray) by the Medusa —
All went well till we were off Wangeroog, the last of the islands — here — and then it began to blow really hard…
and his lucky break —
I kept on my bearing as well as I could, but I was already out of the channel. I knew that by the look of the water, and as we neared the bank I saw it was all awash and without the vestige of an opening. I wasn't going to chuck her on to it without an effort; so, more by instinct than with any particular hope, I put the helm down, meaning to work along the edge on the chance of spotting a way over. She was buried at once by the beam sea, and the jib flew to blazes; but the reefed stays'l stood, she recovered gamely, and I held on, though I knew it could only be for a few minutes, as the centre-place was up, and she made a frightful leeway towards the bank. ¶ I was half-blinded by scud, but suddenly I noticed what looked like a gap, behind a spit which curled out right ahead.
The Medusa and Dulcibella are fictional (although the Dulcibella may derive from a boat of Childers' own). The writing is disciplined, mysterious, rich in detail. The charts — which are all about the sands — share those qualities.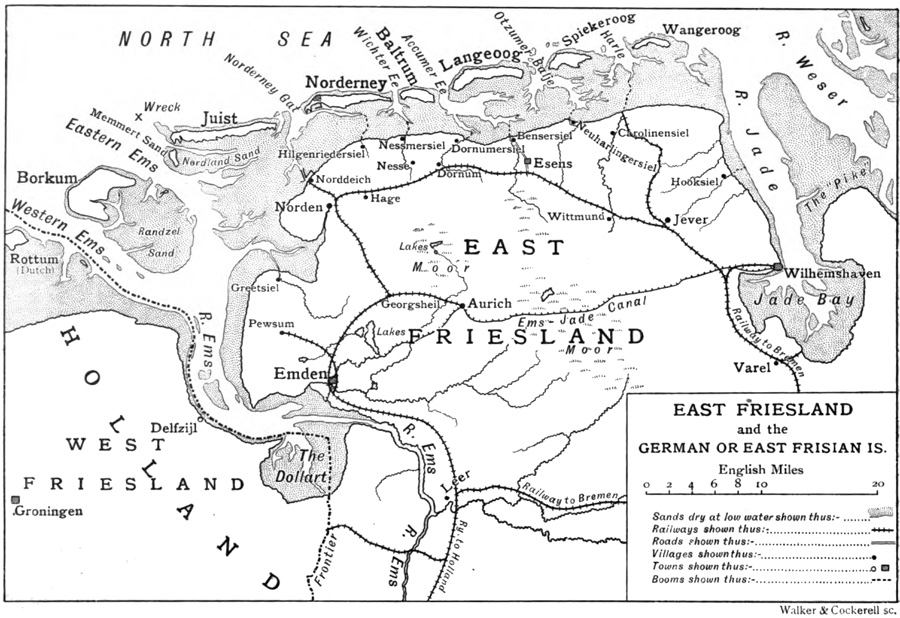 Childers (1870-1922) himself was brilliant, tragic
*
5 August 2012
tags: margins, sands