The universal hammer was used in the instrument.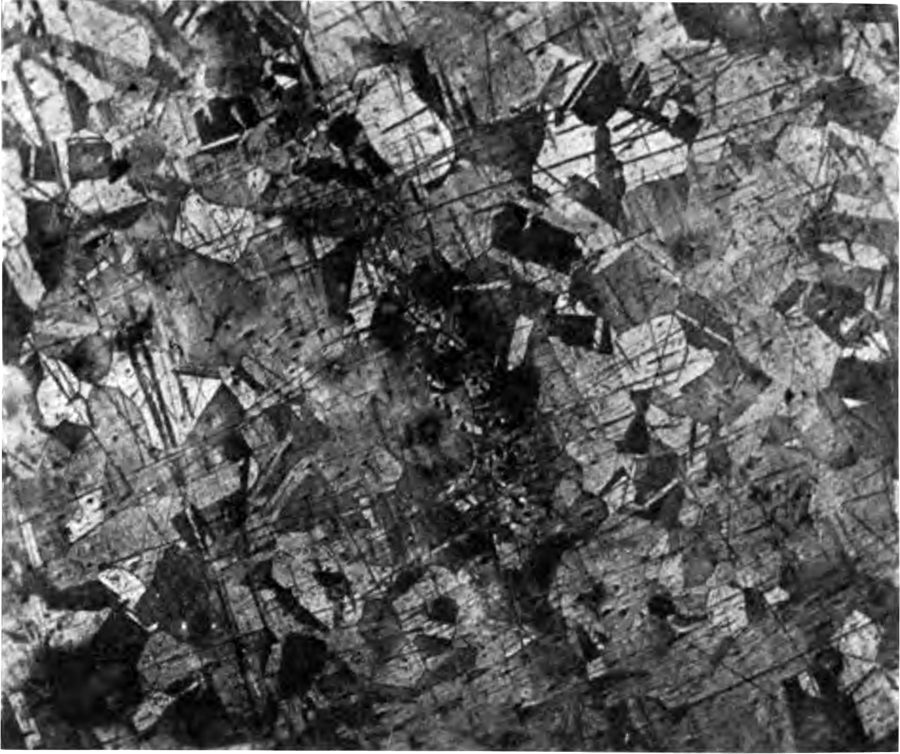 Photograph No. 7. (x75.) (223)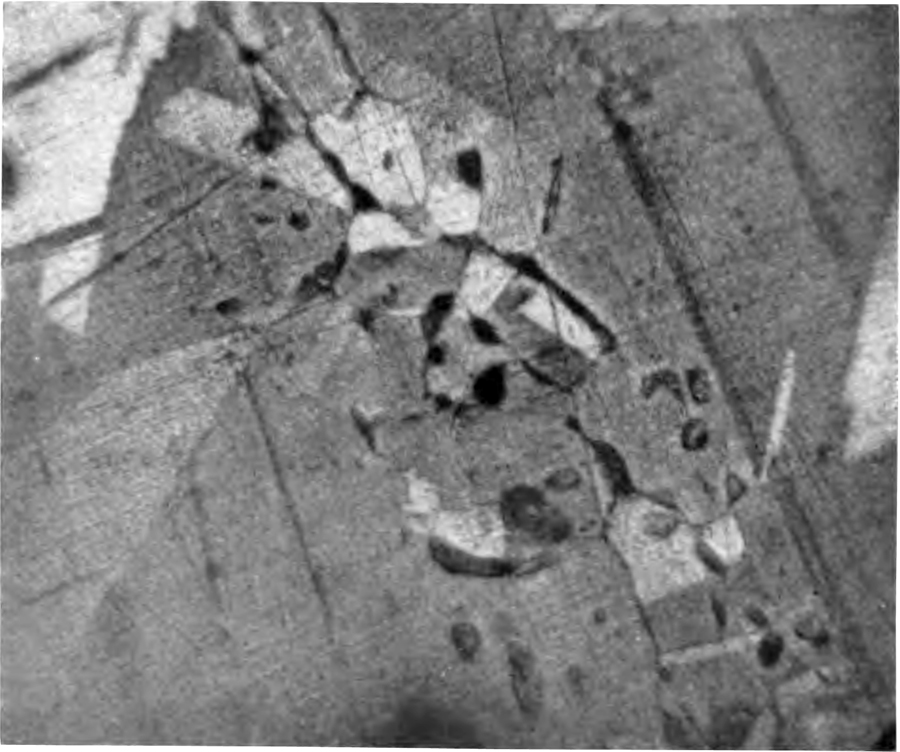 Photograph No. 8. (x400.) (223)
Photographs Nos. 7 and 8 show this streak at 75 and 400 diameters. ¶ It is believed that this streak is the result of local segregation of lead, and no evidence has been obtained at this arsenal that the difficulty under investigation might be attributed to such streaks… (p320)
Illustrating "Examination of Cartridge Brass," reprinted in Report of the Tests of Metals and other Materials Made at the United States Testing Laboratory at Watertown Arsenal, Massachusetts, during the Fiscal Year Ended June 30, 1915 (1917): 318-321.
sources: epigram; pictura.
breathtaking images — all associated with munitions — throughout.
will stop now.

7 December 2012
tags: brass, cartridge; hardness; lots, good and bad; segregation; Watertown Arsenal