carrying on the good work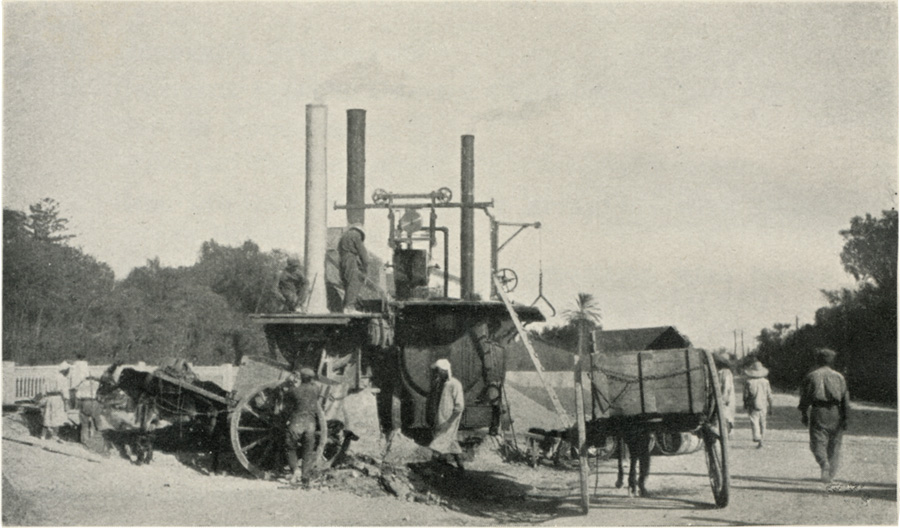 Plate I.
A portable asphalt plant manned by a motley crew of Bedouins, Sheiks and Europeans, carrying on the good work in one of the outposts of the French Empire.
P. J. M. Larrañaga. Successful Asphalt Paving: A Description of Up-to-date Methods, Recipes & Theories, with Examples and Practical Hints, for Road Authorities, Contractors, and Advanced Students (published for the author by Richard Clay & Sons, London, 1926).
Proposition One. — The world to-day stands at the beginning of the Road Transport Era, with which is intimately linked an era of Hygienisation...
continued
more on Larrañaga and on asphalt (including a versical bibliographic survey).
more among these asfaltics tumbls.

27 December 2012
tags: asphalt; infrastructure, P.J.M. Larrañaga