drawings from thin sections, D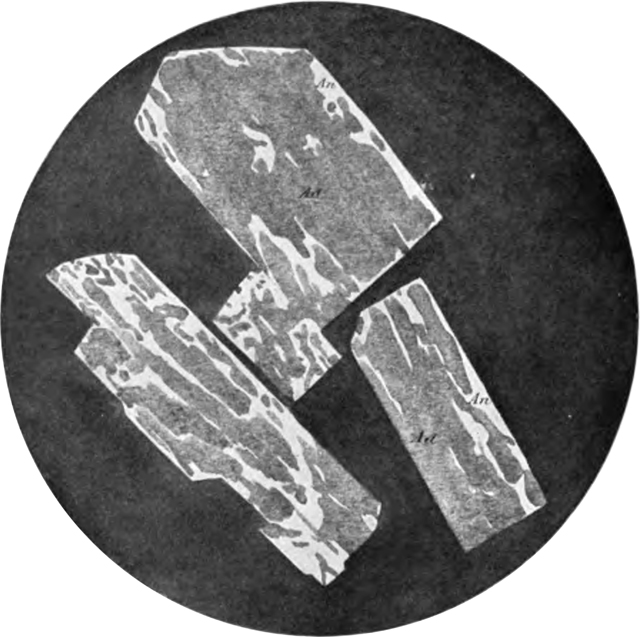 *
Plate XXIII / D. Adularia in early andesite and veins. Drawings from thin sections.
Highly refracting (white) soda-lime feldspar (An) (probably near andesine-oligoclase) in process of alteration to lower refracting (gray) feldspar (adularia) (Ad); as seen when illuminated under crossed nicols; earlier andesite from Mizpah Hill. Magnified 38 diameters.
ex Josiah Edward Spurr (1870-1950 *). Geology of the Tonopah Mining District, Nevada. U. S. Geological Survey, Professional Paper No. 42 / Series A. Economic Geology, 56; B. Descriptive Geology, 66. (1905)
a somewhat like continents, adrift.

19 May 2013
tags: rounds; J. E. Spurr, Geology of the Tonopah Mining District, Nevada (1905)