drawings from thin sections, A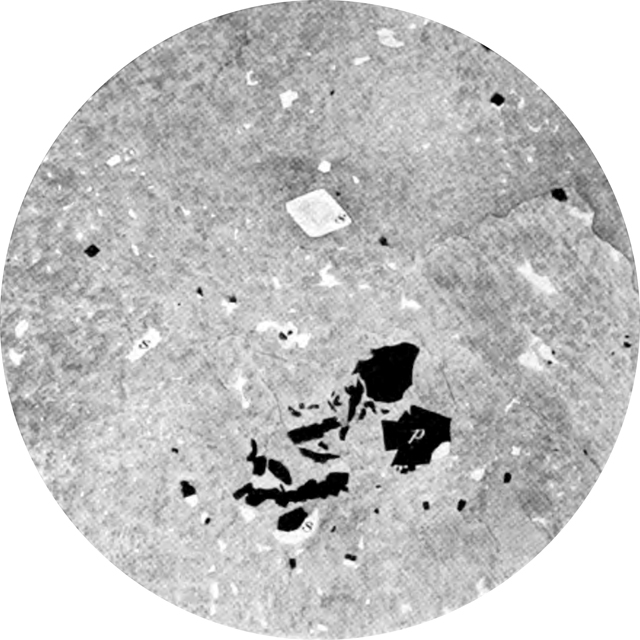 *
Plate XXIII / A. Relations of pyrite and siderite in Tonopah andesite. Drawings from thin sections.
Rhomb of cloudy siderite (s) associated with contemporary pyrite (p); earlier andesite, Fraction workings. Incident light. Magnified 11 diameters.
ex Josiah Edward Spurr (1870-1950 *). Geology of the Tonopah Mining District, Nevada. U. S. Geological Survey, Professional Paper No. 42 / Series A. Economic Geology, 56; B. Descriptive Geology, 66. (1905)
earlier adrifts, smaller.

19 May 2013
tags: rhombs; rounds; J. E. Spurr, Geology of the Tonopah Mining District, Nevada (1905)