As to explanation, life is too short for that.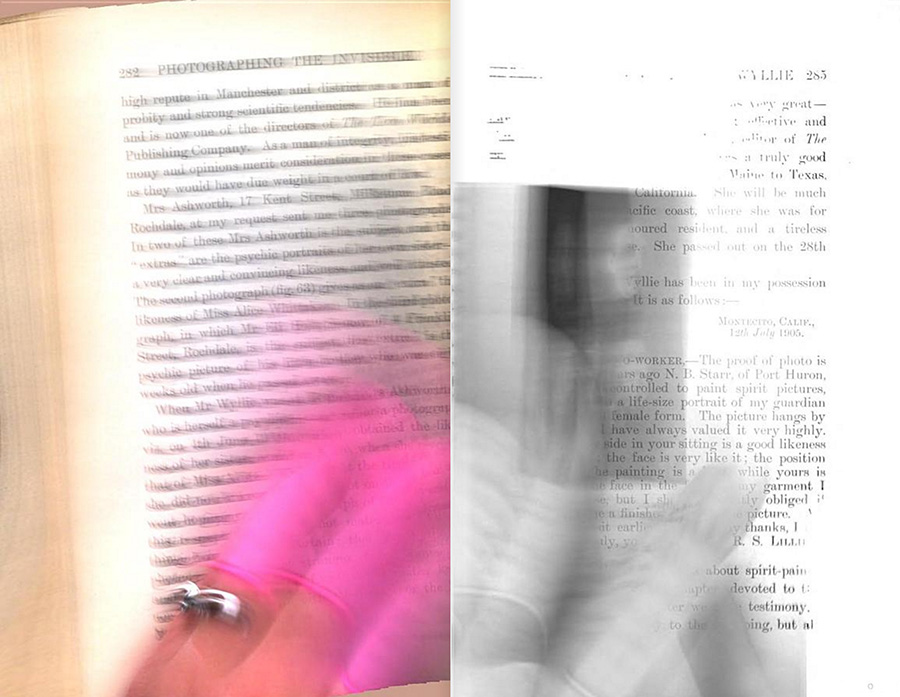 *
pages 282/285, showing at right accidental superimposition of pages 283 and 285, Fig. 63. — Photograph of Mrs Clara Ashworth, and the psychic portrait of Miss Alice Whitaker.
(not to mention the apparition of hands)
ex James Coates. Photographing the Invisible : Practical Studies in Spirit Photography, Spirit Portraiture, and other Rare but Allied Phenomena. London: L. N. Fower & Co. / Chicago: The Advanced Thought Publishing Co. 1911
NYPL copy, digitized June 20, 2006
epigram from page 281.

tags:
advanced thought; allied phenomena; hands; spirit portraiture
James Coates, Photographing the Invisible (1911)