No, never. Not water.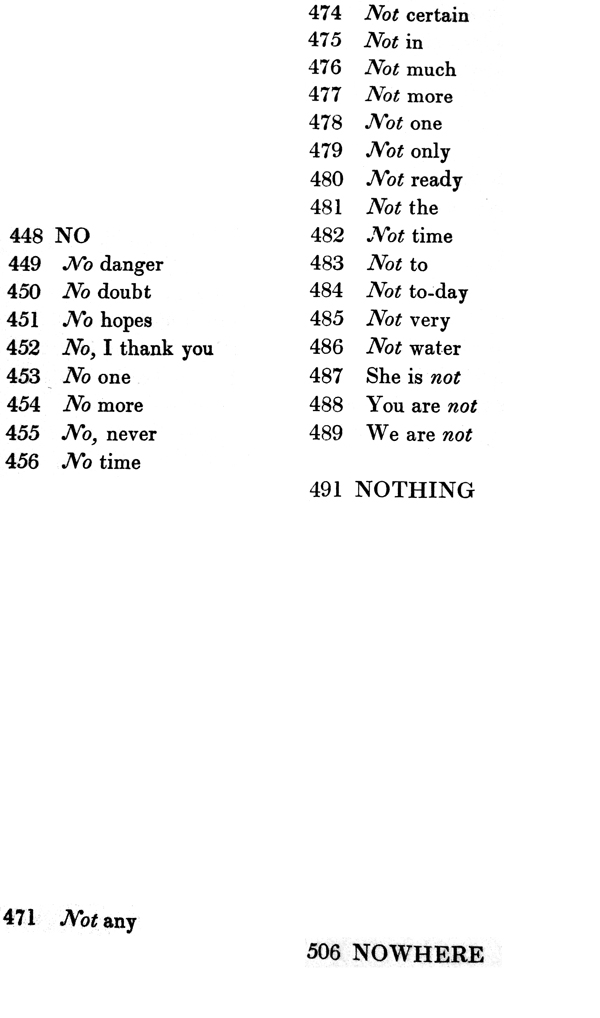 ex Class V., Barnard L. Watson. The telegraphic vocabulary, adapted for semaphoric telegraphs, as established by the author at Liverpool, Hull, &c. Fourth edition, corrected up to the present time, and illustrated with plates. Hull, 1840.
MIT copy, from imperfect photograph. Very close to Parker his American Signal Book (1832 *), Rogers his Telegraph Dictionary and Seamen's Signal Book (1845 *), and presumably others.
—
Subsequent to this post, a scan of the British Library copy of the 1827 edition has become available directly (beautiful presentation) and
via Google Books.
15 June 2019

tags: nots and nowheres; water
B. L. Watson, The telegraphic vocabulary, adapted for semaphoric telegraphs (1840)