a nail, to hang his thoughts on (2)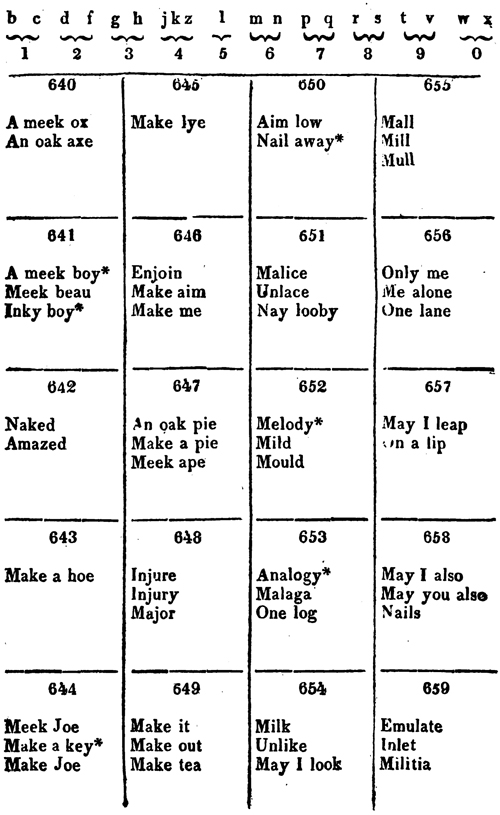 specimen xxxli
ex J(oseph) R. Murden (1765 or 1766-1841). The art of memory, reduced to a systematic arrangement : exemplified under the two leading principles, locality and association : with a specimen of a mnemonic dictionary
New-York : Printed for the author by J.T. Murden, 1818.
epigram from The Notebooks of Joseph Joubert : A Selection. Translated by Paul Auster (1983, 2005) : 126
an earlier use of same, 0081.

tags:
mnemonics; nails; tables
J. R. Murden, The art of memory, reduced to a systematic arrangement (1818); Joseph Joubert