physical memoirs, 2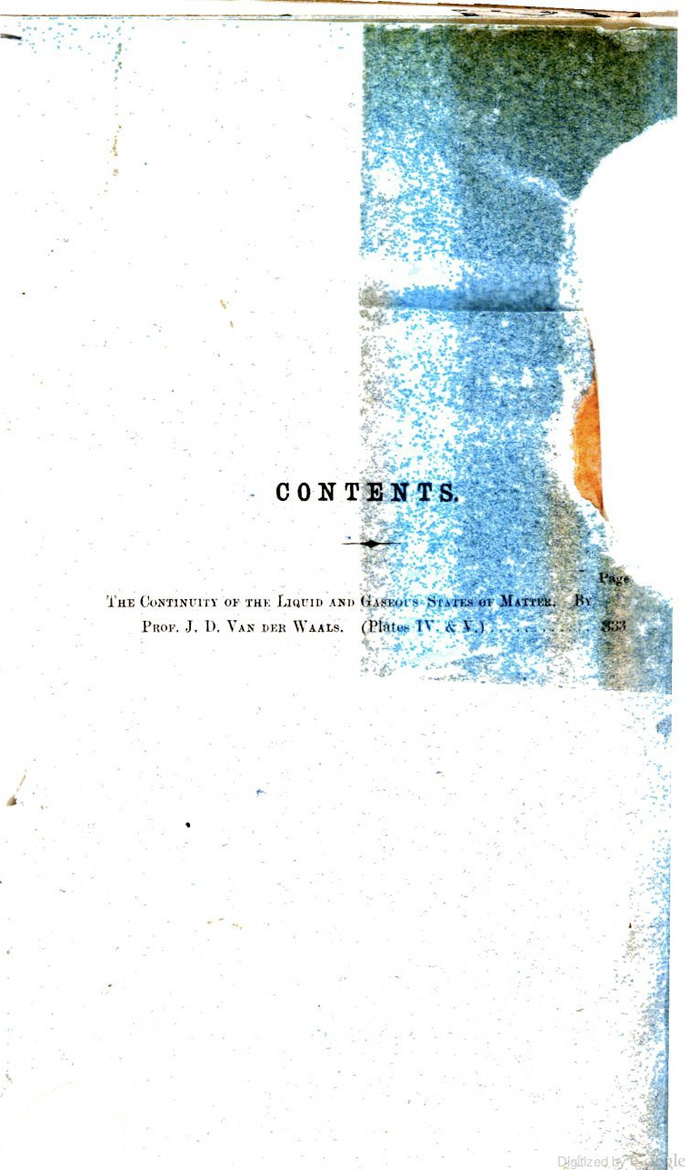 *
exterior of envelope containing plate.
Physical memoirs selected and translated from foreign sources, Vol. 1, parts 1-3
London, 1888
Princeton copy, digitized July 1, 2010
containing Johannes Diderik Van der Waals (1837-1923 *), "The Continuity of the Liquid and Gaseous States" (translation by Richard Threlfall and John F. Adair) :  title-496.

tags:
J. D. Van der Waals, "The Continuity of the Liquid and Gaseous States," Physical Memoirs (1888)