and every / has its own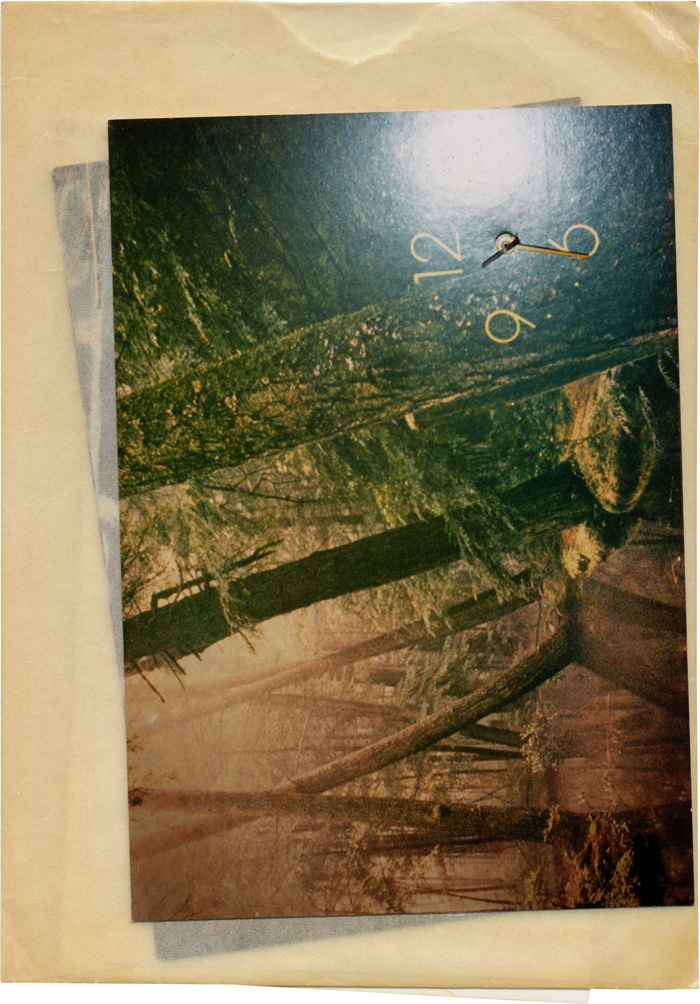 8943 Melancholy Met with
8944 Melange Met by
ex C. Algernon Moreing. Telegraphic Mining Code, Alphabetically Arranged. London, 1888
*
The photo is one of several taken in the apartment of then recently deceased Lillie Simpkins (1929-1991), in the Cathedral public housing project in Boston, September 1991. I'd gained access as part of an exercise assigned by architect/artist Panos Kouros (*), with whom I was doing an "independent study." Our theme was ruination the poetics of ruins; my text was from Friedrich Hölderlin (1770-1843 *) — Sieburth's translation of Hymns and Fragments (1984).
It's something else to be sure,
Distinctions are
good. Each
and every
Has its own.
This clock landscape was leaning against a wall, counterclockwise as shown here. I imagined that Lillie must have gazed into / wandered through that forest dreamscape, for hours. As, in some way, I have done and do, here still.
The photo is attached to a glassine envelope containing other images from that period.
The farewell of Time
and in peace they part

13 January 2014
tags: Friedrich Hölderlin; Panos Kouros; cathedral; distinctions; forest; melancholy; time