lithograph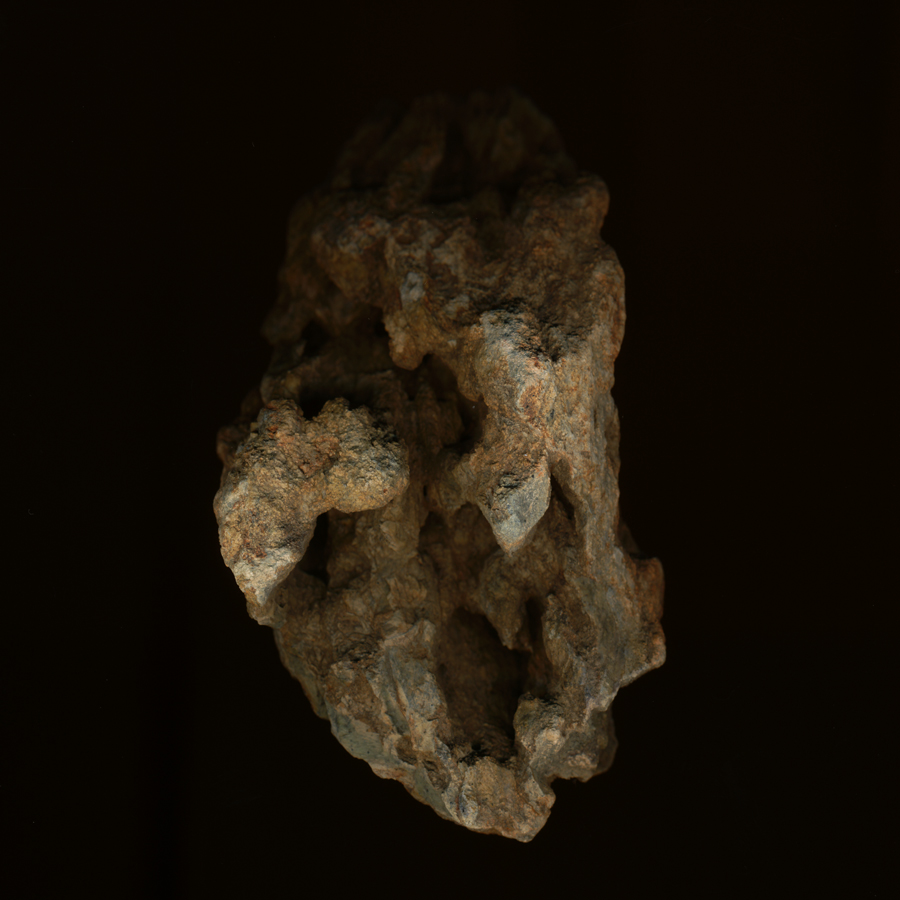 approx 1.5" w, 4.5" h, 2.5" thick
picked up — broken off the floor of — a dry wash (gully) that empties into Temecula Creek
300 meters north of Oak Grove Stage Station, ca 1972
*
flat-bed scanned 2014
sedimentary? "Temecula arkose" ? hollows what? what's gone ?
overview at Geologic Map of the Aguanga 7.5' Quadrangle
San Diego and Riverside Counties, California
Geologic Mapping by Siang S. Tan and Michael P. Kennedy, 2003
California Geological Survey
*
map lists "previous studies referred to" including J.F. Mann his Geology of a portion of the Elsinore fault zone, California (1955) available here.
faults, many.

22 January 2014
tags: desert; erasures; faults; lithography; memory; Oak Grove; porosities; rock