Can you speak of hardware to me at a time such as this?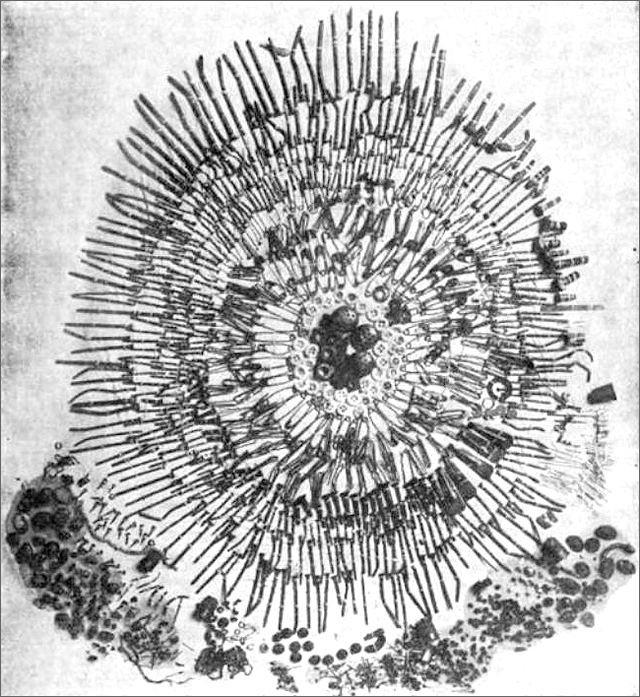 *
Fig. 201. — A human hardware store.
A collection of foreign bodies found at necropsy in the stomach of an insane patient. (Vandivert and Mills)
(cropped, squared, border supplied; sharpened)
Robert Coleman Kemp. Diseases of the Stomach, Intestines, and Pancreas. 1917
Harvard copy, digitized December 5, 2007
full inventory on following pages.
epigram ex Anonymous, "The man who felt sad," as early as 1875, and in Choice Selections No. 12, The Speaker's Garland and Literary Bouquet (1905)
*

tags:
human hardware store; nails; foreign bodies
R. C. Kemp, Diseases of the Stomach (1917)