lines, 18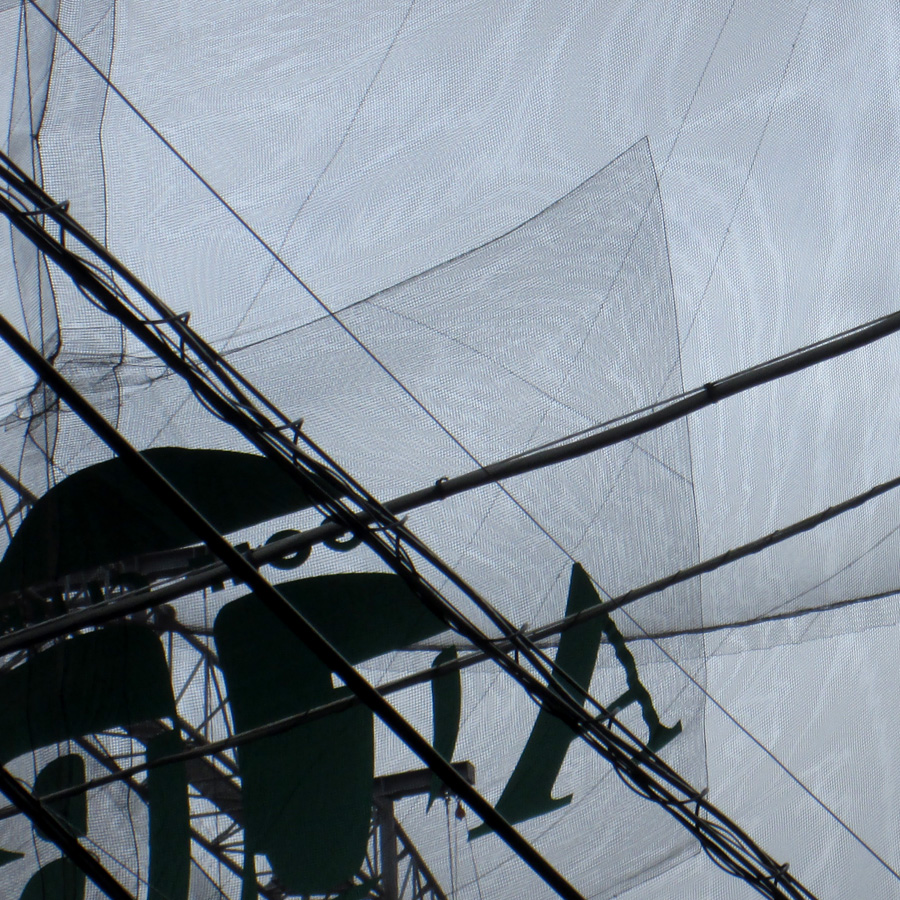 Kajigaya, 10 July 2014.
Typhoon Neoguri coming in. first day in Tokyo, went out to see where I lived briefly, ca 1983, four stations (Den-en toshi line) into Kawasaki-shi.
building still there; Meier Nicholas German bakery ditto, much else ditto ditto, including the Alba Golf Club driving net.
—
Underneath were pipes, wires, drains...
Virginia Woolf, in chapter "1891," The Years (1937)

tags:
infrastructure; lines; marks; Kajigaya; Tokyo
Virginia Woolf