and was not in contact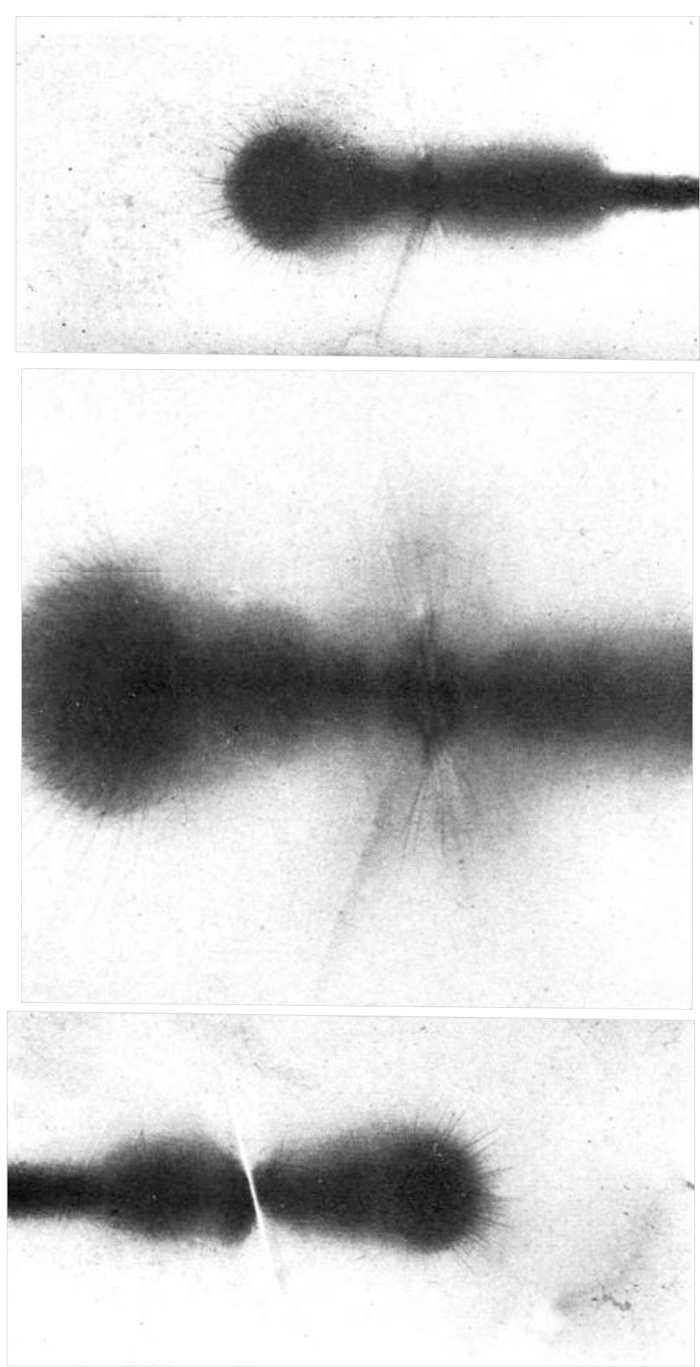 *
Plate IX, Figures A, B and C
(cropped, border supplied)
Francis E(ugene). Nipher (1847 – 1926? *). "On the Nature of the Electric Discharge. The One-Fluid and the Two-Fluid Theories." Transactions of the Academy of Science of St. Louis 19:1 (February 18, 1910)
UCLA copy, digitized 5 February 2014
*
continuation of same article — together with more ec-static plates — later in same volume
*
New York Botanical Garden copy via archive.org, here.
epigram ex p 20

tags:
discharge; drift; energy fields; focus; unfocus
F. E. Nipher, "On the Nature of the Electric Discharge" (1910)