practically idle for all of these years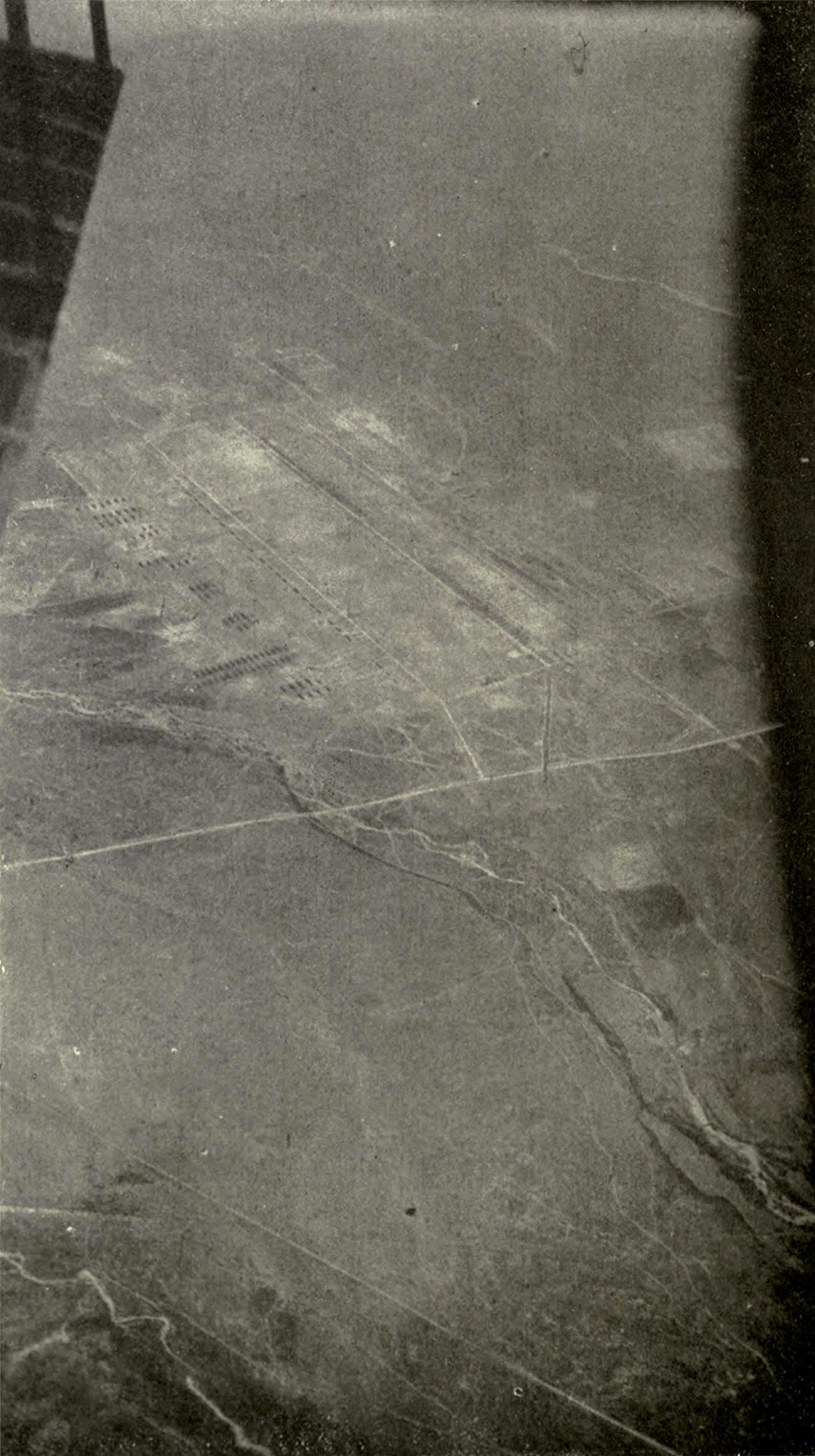 *
Camp Kearny on Linda Vista Mesa
Elevation 9500 ft. 2:21 p.m., Camera faced NW
This military encampment may be seen just beyond the State highway, which bisects the photograph. San Clemente creek and wash are below the highway. Poway is north of the camp. The ocean may be observed along the upper margin of the picture.
(cropped from border, squared)
Ford A(shman). Carpenter (1868-1947 *). Photographing clouds from an airplane. Prepared by Department of Meteorology and Aeronautics. Los Angeles Chamber of Commerce. and published in "The Ace" of Jan., 1920
University of California copy, digitized March 29, 2007
This one of many photographs illustrating a (somewhat impressionistic) report of a flight from March field (Riverside) to Rockwell field (San Diego), then returning north via Los Angeles to March field, July 17, 1919. Notebook entries every five minutes.
epigram re: Camp Kearny.
Camp Kearny is now NAAS Miramar.
approximate location today
nice daytrip that must have been.

tags:
abstraction; clouds; condensation; lines; meteorology
F. A. Carpenter, Photographing clouds from an airplane (1920)