Oak Grove, telescope views, 1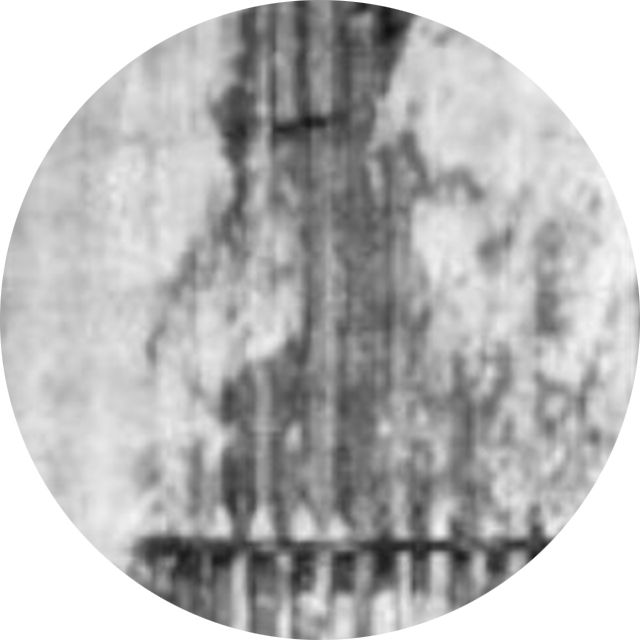 *
The Old Overland Stage Station at Oak Grove, Photo by C. F. L.
(extreme detail, shadows on siding)
Charles F(letcher). Lummis (1859-1928 *). "The Exiles of Cupa." Out West : A Magazine of the Old Pacific and the New (Formerly the Land of Sunshine) 16:5 (May 1902) : 465-479
Cornell copy (January-June 1902), digitized September 11, 2014
different copy (minus all images), via archive.org
This long old adobe — cased with timber since the earthquake of two years ago, which was severe in this region — was a historic point on the old overland route from the East to San Francisco.
—
The article concerns the Warner Ranch eviction of the locals.
Hemet, Sage, Aguanga and Oak Grove are just brief stops along the author's itinerary.
60 years later (and almost as long ago), this area first seeped in to asfaltics.

tags:
deserts; oak; Oak Grove; rounds; shadows; walls
C. F. Lummis