home > mcvey hardware > other
This page is repository for images on the Ronayne/Murphy side... and is in progress.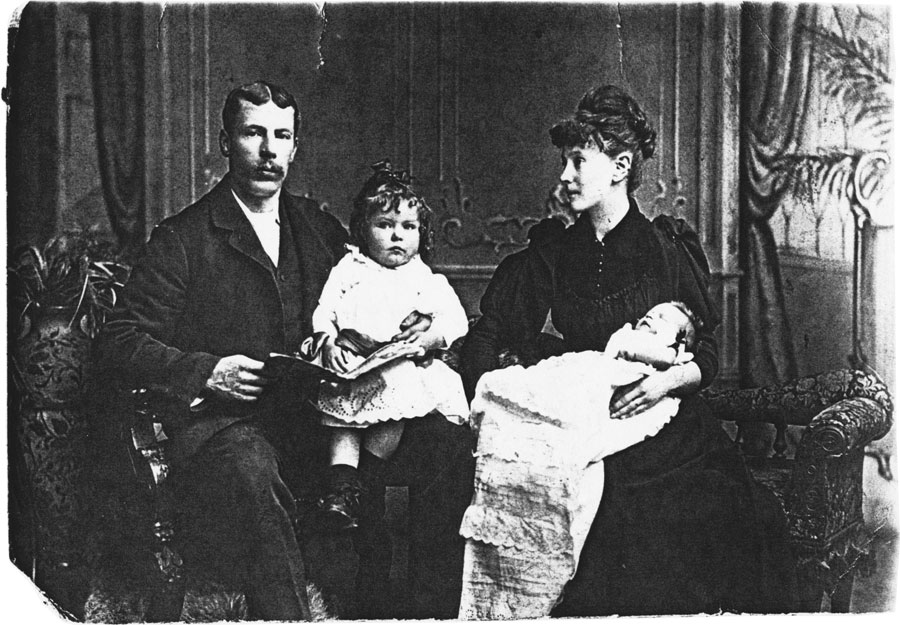 1
from xerox of photo, showing Patrick Joseph Murphy (1866-1926) and Margaret Curtis Murphy (1871-1904). with Mary Agnes and Patrick Joseph Murphy, Jr., Dublin, Ireland.
The family emigrated to the United States in 1898. The children were:
Mary Agnes Mae (1892-1973)
Patrick Joseph (1894-1967)
Dennis (unclear, born 1893-97, died as infant before family's emigration)
Sarah Sadie Sal Katherine (1896-1993)
John Jack Patrick (1900-1989)
George John (1900-61)
William Bill (1902-57), and
Jeremiah Jerry (1904-?).
This information is taken from the Murphy Family History that has been compiled by Constance McManis Ronayne; dates also from Moira Hahn.

2
undated, late 1930s? 321 Alta Vista Ave., South Pasadena
probably had a view of San Gabriels, looking across street, until later-arriving houses blocked it.
oak tree still there.