it's complicated.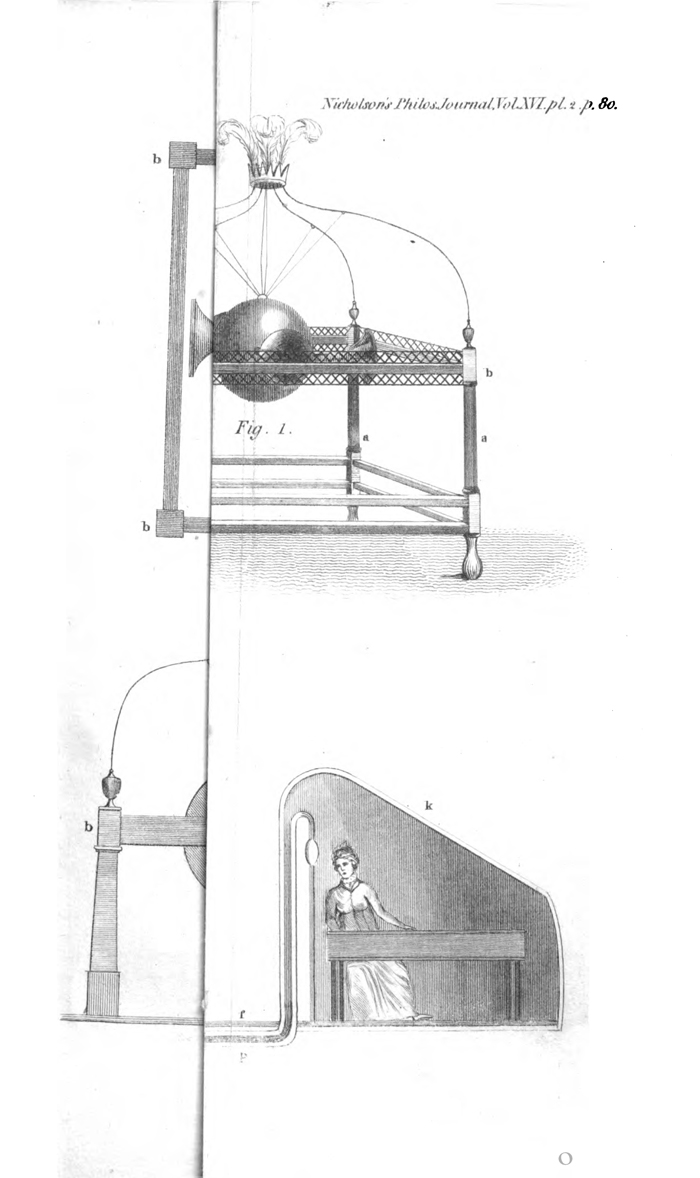 Plate 2.
Illustrating "The Invisible Lady; being an Explanation of the Manner in which the Experiment which was exhibited in London, by M. Charles and others, is performed. In a Letter from a Correspondent."
William Nicholson, ed., A Journal of Natural Philosophy, Chemistry, and the Arts 16 (January 1807) : pp 69-71
Original at Sapienza University of Rome, digitized 24 April 2013.
—
The unopened plate is more mysterious, alas, than the act described. The "invisible lady" is the "invisible girl" in the page heading.

tags: acoustic experiments; The Invisible Lady; The Invisible Girl; M. Charles and others...