well-watered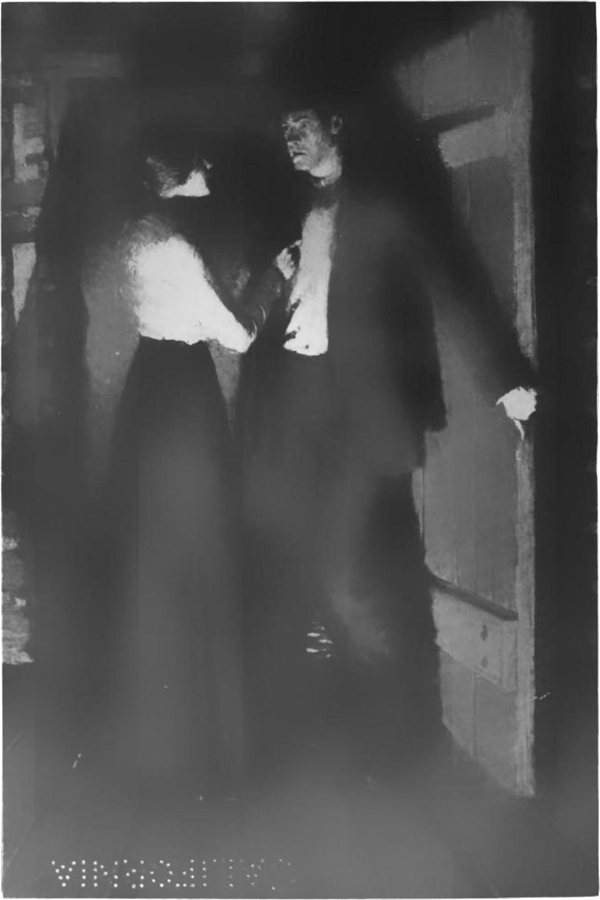 "Newty," she said softly, "why don't you shake the dirt of this place offen your feet?"
*
frontispiece (cropped from border), Charles Neville Buck (1879-1930), The Code of the Mountains. Illustrations by G. W. Gage. (New York: Grosset & Dunlap, 1915)
—
Rough, feud-minded mountain boy is tamed by Minerva and a tour in the Philippines. 
"For three days, the command, with its train of fifty mules, pushed on through a level country, well watered, and seemingly uninhabited... That these outlying factions might not be cut off from headquarters, nerves of telegraph wires must be strung across the hills and through the bijuca tangles of the bosque. These lines must, in places, follow bolo-cut tunnels through the jungle where the air was hot and fetid; where one fought for breath and was blinded by the streaming sweat, and where the stiffness of one's spine oozed out in flaccid weariness..."
Sergeant Newton Spooner picks up Morse code (even relieves a signal-corps man at the key), and wins for himself —
"the bitter hatred of the guerillas. These mountain men had, in common with the enemy, the ability to become invisible, and often when they were supposedly being stalked it was found that they were really stalking."
pp 253-257
Basis of A Woman's Power — a five-reel silent film directed by Robert Thornby — released on 21 February 1916.
*
—
I like the mist-ifying auto halftone screen correction that Google sometimes provides.

tags:
dirt; imperialist fiction; telegraph; offen
C. N. Buck, The Code of the Mountains (1915); G. W. Gage