The supreme test of any metal is a test to destruction.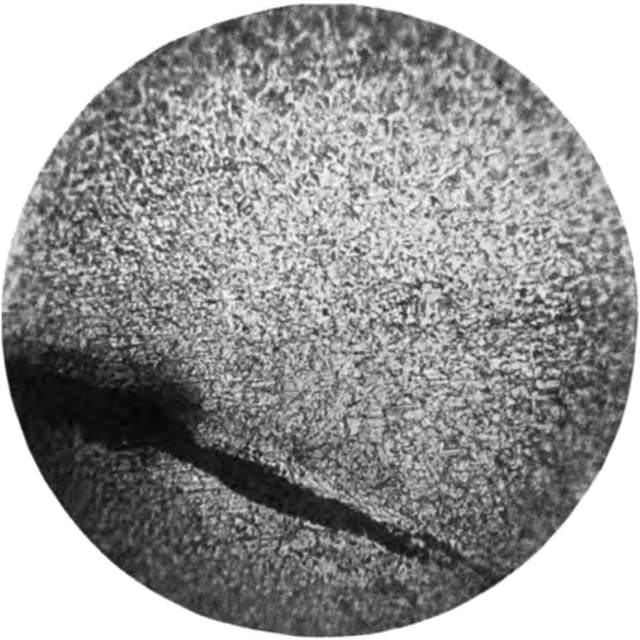 Photograph No. 40. (x50.)
Crack and slag, with decarbonized area in 10-inch rifle.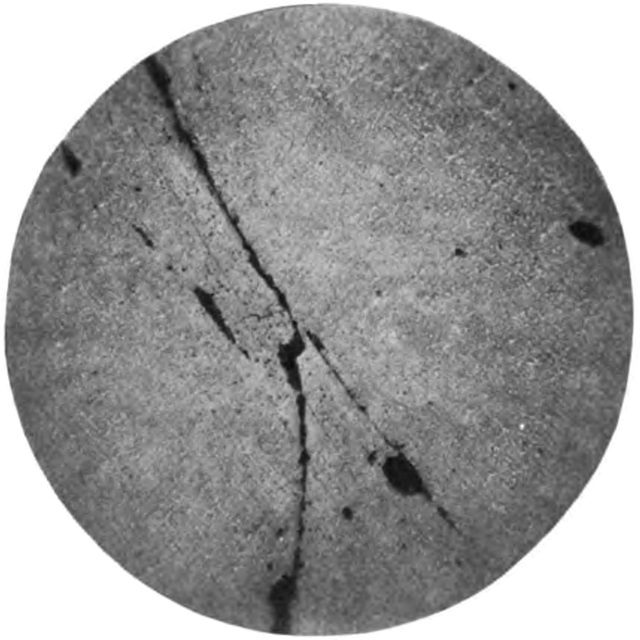 Photograph No. 41. (x50.)
Slag in 10-inch rifle. Unetched.
Further evidence of faulty heat treatment is found in the microstructure of the steel. ¶ Examination of sections in the vicinity of the crack showed many fine cracks, slag inclusions, and carbonless areas. The cracks led to slag, and where the slag was found there was also found decarbonized areas. Photograph No. 40 shows a crack ending in slag and surround by decarbonized iron… ¶ That the slag originated during the process of forging, and was folded into the metal rather than during the manufacture of the steel is indicated by the fact that it is strongly oxidizing in character. (p259)
Illustrating Microscopic Examination of Steel, Ordnance Pamphlet No. 1961 reprinted in Report of the Tests of Metals and other Materials Made at the United States Testing Laboratory at Watertown Arsenal, Massachusetts, during the Fiscal Year Ended June 30, 1915 (1917): 249-262.
sources: epigram; pictura.
6 December 2012
tags: emblemata ferrum; faults; folds; rounds; slag; Watertown Arsenal