Ingotism has not been entirely removed.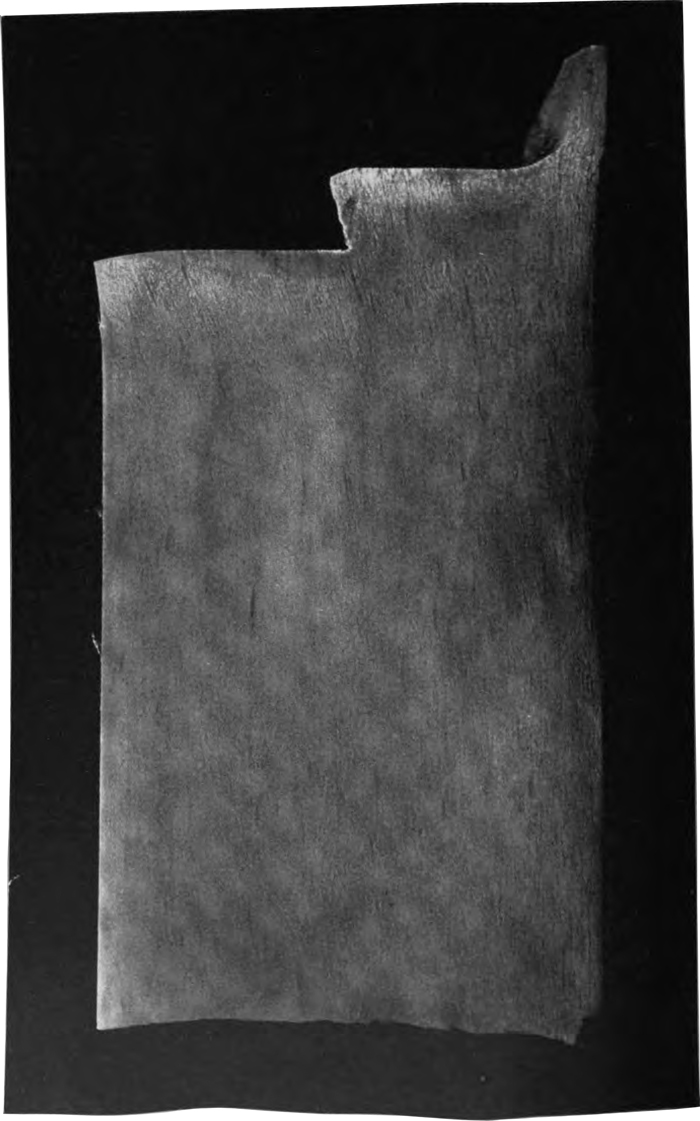 Photograph No. 5. (128)
...shows the same slab as No. 4 after repolishing and etching with copper ammonium chloride… In this case the interlacing needles are white while the elongated spots are dark… From these facts it may be stated that the elongated areas are areas of nonhomogeneity and probably contain slightly more sulphur and perhaps more phosphorous than the main portion of the metal.
(p236)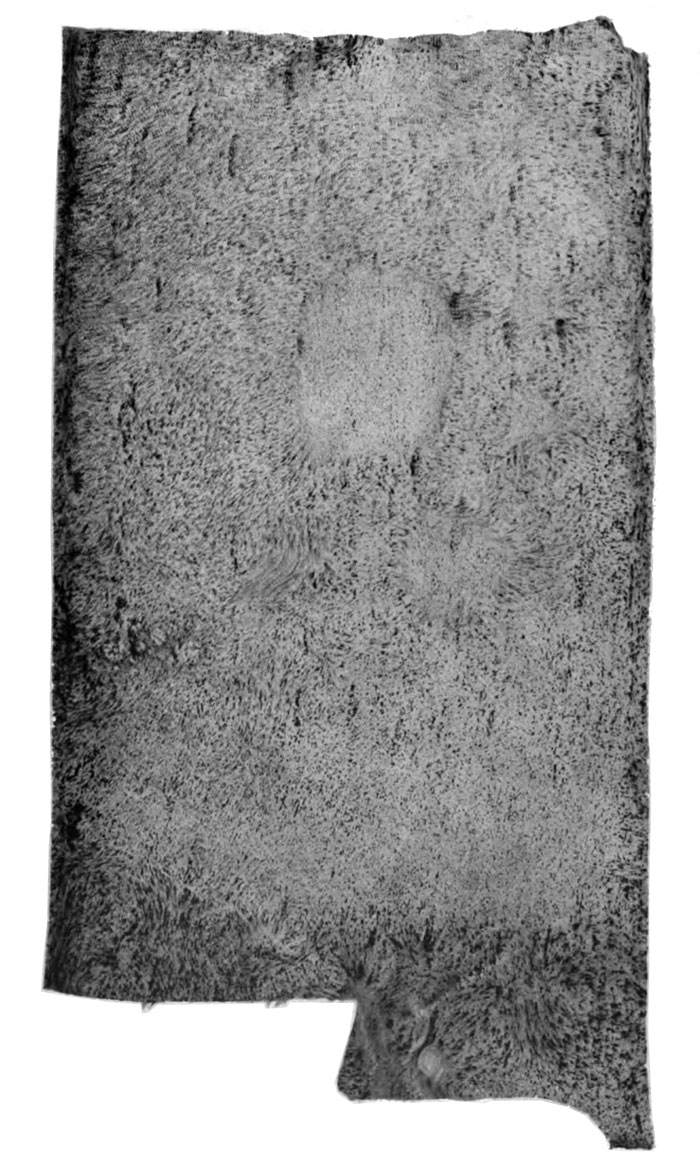 Photograph No. 6. (129, cropped from gray background)
...is the reproduction of a sulphur print of the same slab... a mirror image... it will readily be seen that the elongated spots are discernable as darker areas than the rest of the picture...
(p236)
Illustrating "Examination of Additional Fragments from the Jacket of 12-inch Gun No. 58," reprinted in Report of the Tests of Metals and other Materials Made at the United States Testing Laboratory at Watertown Arsenal, Massachusetts, during the Fiscal Year Ended June 30, 1915 (1917): 235-237.
sources: epigram; pictura.
I am struck by the pure beauty of these technical images, as I imagine their metallurgists were too, if only subconsciously. The former U.S. Army Materials Testing Laboratory in Watertown is but a couple of miles from where, today, I repurpose this material.

7 December 2012
tags: emblemata ferrum; failure; ingotism; rounds; Watertown Arsenal