and each of the damaged books has now become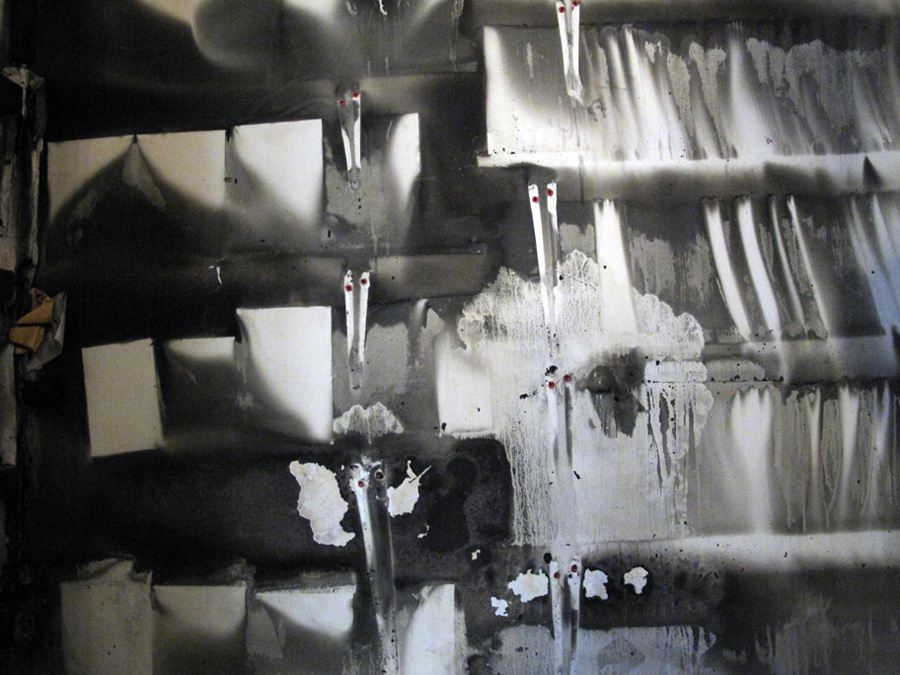 a cherished object.
Smokeprint of an arson attack at The Freedom Press, Britain's oldest radical bookshop, located in London's East End.
Sad but ultimately encouraging story and images at "Fire Attack at The Freedom Press," Spitalfields Life (8 February 2013)
"''If the intention was to further divide people, this attack failed because it has achieved the opposite.' he [Max Reeves] assured me with unassailable confidence. The Freedom Press bookshop reopens for business today."
Photo copyright Max Reeves (of The Freedom Press), with whose kind permission, and that of The Gentle Author, it is shown here. Many of my mornings start with coffee and Spitalfields Life.

tags:
arson; fire; Freedom Press; Londinium; Spitalfields Life; walls