lithography 1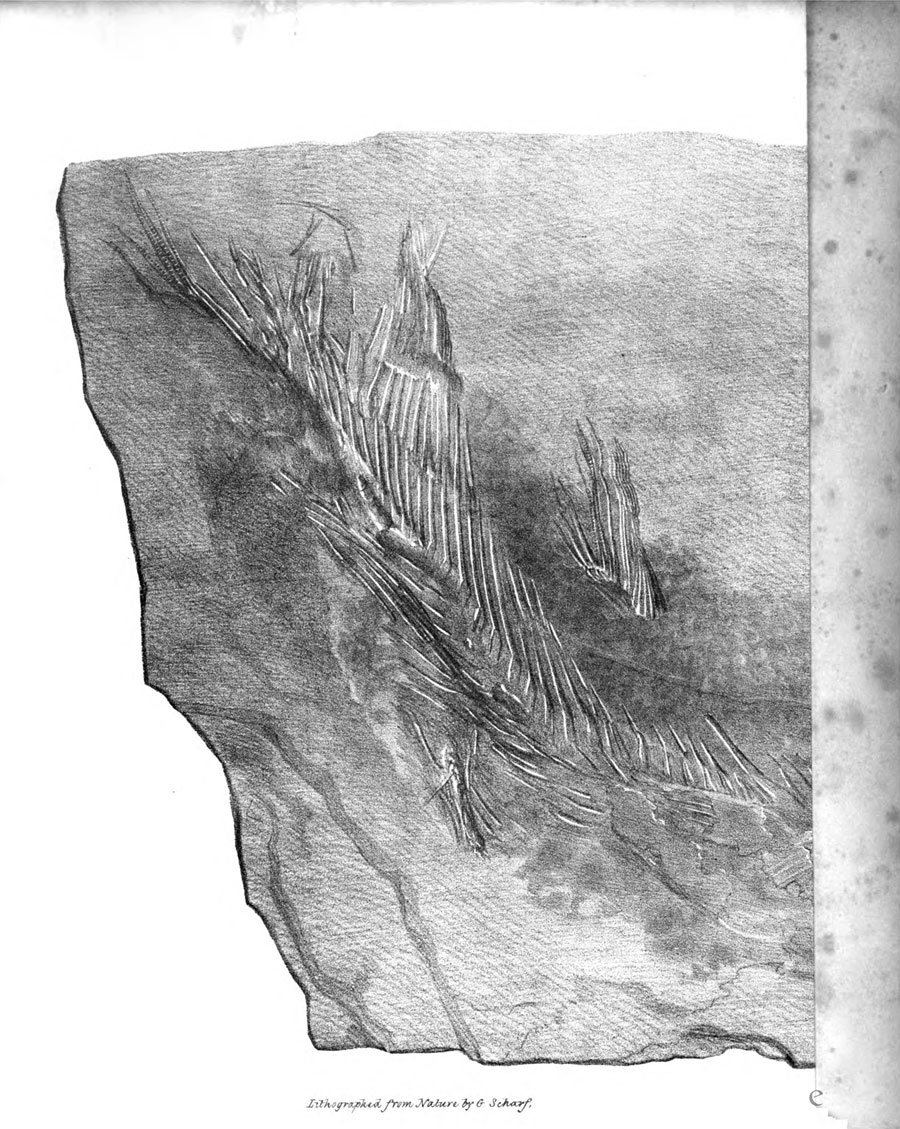 *
Plate XI. Fossil Fish (genus not determined).
illustrating The Rev. A. Sedgwick, V.P.G.S. F. R. S., his On the Geological Relations and internal Structure of the Magnesian Limestone, and the lower Portions of the New Red Sandstone Series in their Range through Nottinghamshire, Derbyshire, Yorkshire, and Durham, to the Southern Extremity of Northumberland.
(Read November 17th, 1826; April 30th, May 18th, 1827; and March 7th, 1828.)
Transactions of the Geological Society of London, Second Series, Volume III. London, 1835. pp37-124
Fossils identified (to a degree) at pp 116-118.
Plates explained *.
Magnesian limestone *.
George Johann Scharf (1788-1860, *).

via (a productive) search for snow + plate + transactions, pre 1923.

tags:
drawing; limestone, magnesian; lithography; G. Scharf; A. Sedgwick