何でも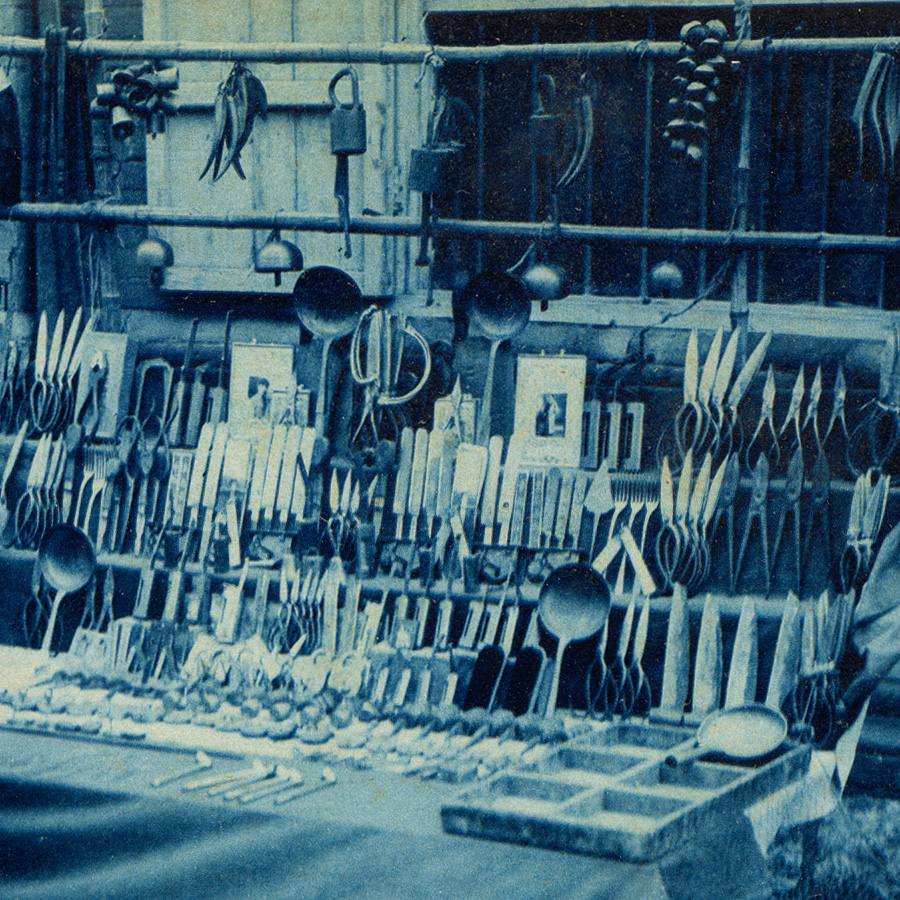 detail, ex
Nan demo sorou kanemono ya / You-can-get-anything hardware store.
China scene, postcard "Made in Japan." mid 1930s?
tools, also bells, weights? all appear to be well-made. what are the framed photographs? testimonials, from advertisements? the toolmakers? are some/all of these from Japan?
full view of card at flickr.

tags: hardware; iron; tools