this new consition.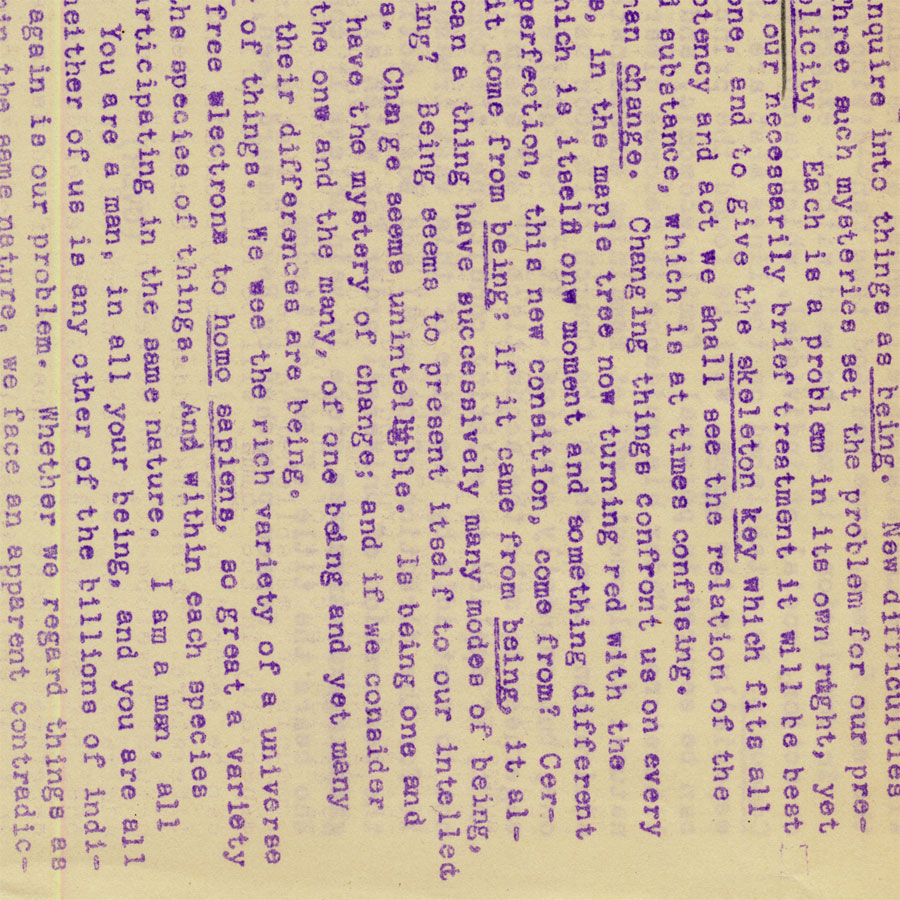 ex mimeograph transcription (this is how it was done) of
William Van Roo, "Act and Potency," Modern Schoolman 18:1 (1940): 1-5, in V's copy of volume 1 (of 2), Basic Writings of Saint Thomas Aquinas (Anton C. Pegis, ed.), 1940.

in the maple tree now turning red
and something different
this new consition
—
to present itself to our intellect
—
Change seems unintelligible.
and yet many
their differences
are being
—
You are a man
in all your being
—
(n)either of us is any other
again is our problem. Whether

trying to imagine this man — others too — at Loyola (Los Angeles), ca 1948, post his war, post this and that already missteps, in what was presumably a required theology class (and required text), reading what William Van Roo had to say about metamorphosis one thing become another, all cast in a teleological frame that essentially denied one's own trajectory and experience... dull rain it must have seemed.
this new consition.

tags: change; consition; metamorphosis; mutability; V; VM; William Van Roo