which afforded so perfect an example of the graphic arrangement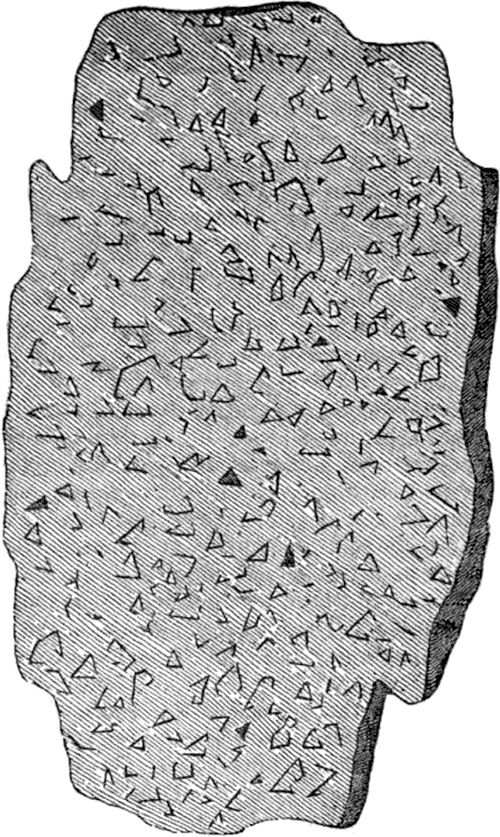 *
Fac Simile of Graben Graphic Granite.
(orientation retained, cropped from page)
illustrating Edward Hitchcock (1793-1864 *), his Report on the Geology, Mineralogy, Botany, and Zoology of Massachusetts. Massachusetts Geological Survey. Second Edition, Corrected and Enlarged (Amherst, 1835)
Harvard copy, digitized October 15, 2007
epigram from discussion at p 457
—
This digression initiated by a confessionalaesthete post "Contortions in clay beds"
itself taken from the Amherst College archives flickr, Orra White Hitchcock set here. The Hitchcock archives are at Amherst; Orra (1796-1863) was the artist.
The graphic arrangement brings to mind Robert Milne his proposed alphabet for the blind (1836), shown (among others) here.

tags:
alphabet; blind; labyrinthian digressions
Edward Hitchcock, Report on the Geology, Mineralogy, Botany, and Zoology of Massachusetts (1835); Orra White Hitchcock