must in the nature of things disappear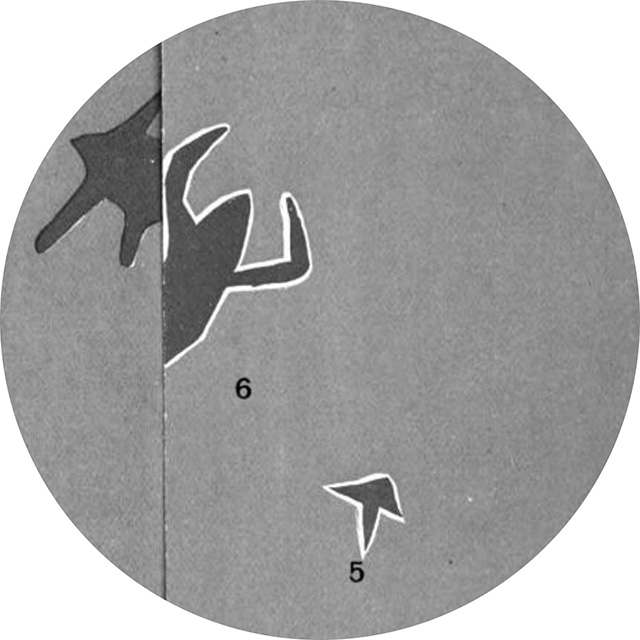 *
Plate IV.
(detail, unopened; levels 50 1.00 255)
Figs. 5 and 6—the latter indistinct—represent bird tracks, probably those of the emu. Fig. 6 may perhaps be intended for a sleeping lizard... For fig. 7 I have no suggestion to offer...
E. C. Stirling (1848-1919 * †). "Aboriginal Rock Paintings on the South Para, Barossa Ranges." (Read August 5, 1902.) Transactions of the Royal Society of South Australia 26 (December 1902) : 208-211
Harvard copy, digitized February 27, 2008
University of Illinois Urbana-Champaign copy (archive.org), opens to article, and plate (in color, unopened, but swimming still).
—
"Like the Australian aborigines themselves, their handiwork, that cannot receive the protecting shelter of a museum, must in the nature of things disappear, and thus it seems desirable to lose no opportunity of preserving a pictorial record of such perishable objects as their rock paintings... a few such drawings found in two rock shelters, on the Yatalunga estate, in the hills to the north-east of Adelaide."   p 208

tags:
drawing; lithography; "must in the nature of things disappear"; rounds; swimmings; tracks
E. C. Stirling