under the circumstances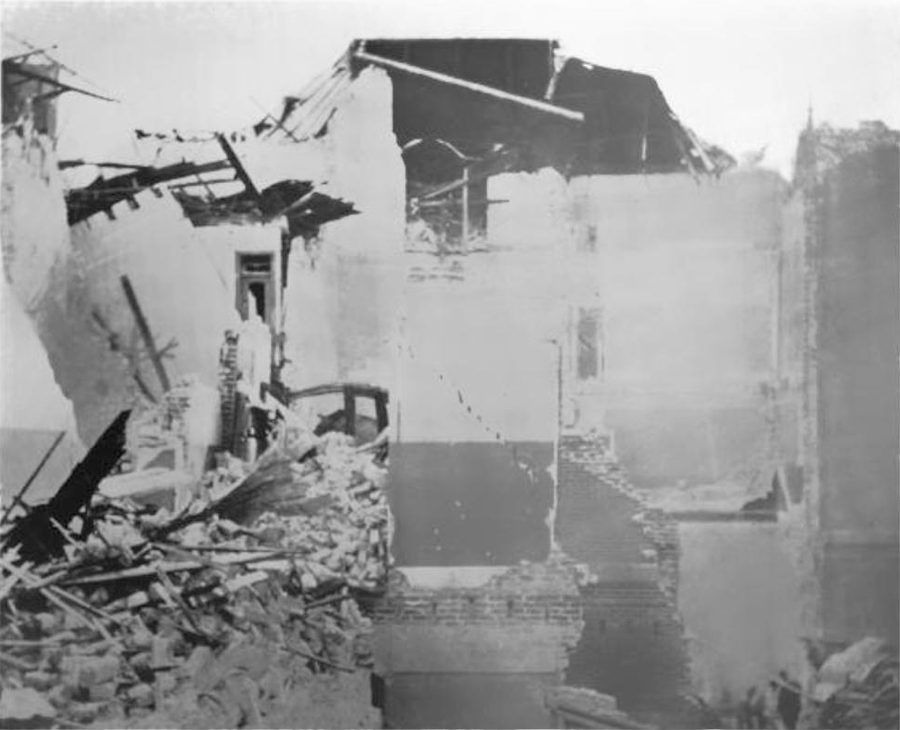 * Plate IV. Fig. 8. (shaved, to square)
one of eight images (of more submitted) by Andrew W. Hoisholt (1858-1920 *), accompanying his letter published in The American Journal of Insanity 63 (July 1906) : 131-132. Hoisholt reported on the conditions at the Agnews Asylum for the Insane in what is now Santa Clara, which had been damaged (with great loss of life) in the San Francisco earthquake of April 18, 1906.
University of Michigan copy, digitized October 18, 2012
One of the pictures I have sent you shows a patient in a cabin which he had himself erected...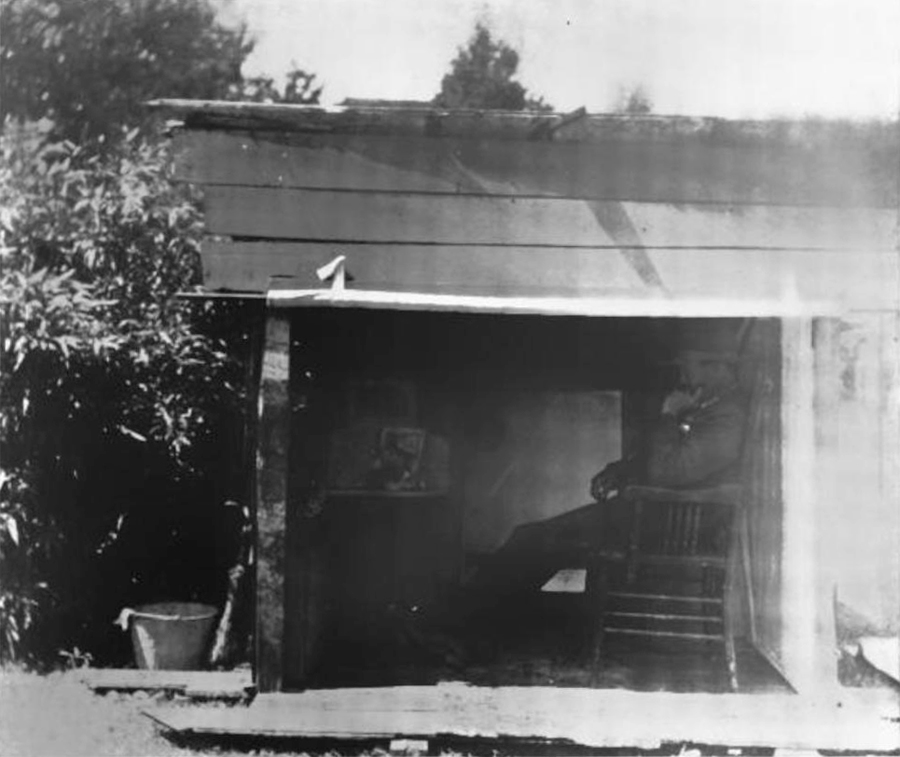 * Plate II. Fig. 3. (shaved, to square)
...Some twenty such small houses built with debris from the ruins by a certain class of the patients and scattered all over the lawns gave the grounds a peculiar appearance. p 132.
—
epigram from p 131.
on Agnews (whose site was acquired by Sun Microsystems (now Oracle) in 1997), see wikipedia.
continuing wayward search.

tags:
cabin life; a certain class; melancholia; ruination; inventiveness; initiative
A. W. Hoisholt