putterings 199 < 200 > 201 index
He thought its outline was familiar.

      As Worthing's car turned into Fifth Avenue, his fiercely seeking eyes caught sight of a taxicab backing down for a turn. He thought its outline was familiar. It backed into the strong light at the corner, and he made out the long-sought number 646416.
      "There they go!" he cried to Grebe. He had the profit of his headway, and he took the corner at high speed soon after Blip turned it at low.
      At Madison Avenue Blip was forced north by an up-bound street-car he dared not try to pass. Worthing put after him, cutting in behind the street-car. There was a see-saw of good luck and back for both hare and hound. Old men, fat women, a U. S. Mail truck, obsolete hansoms, street-car passenegers dashing to or from cars, impeded the progress of either or both.
      The Thirty-first Precinct station in East Sixty-seventh Street had guardians out and a motor-cycle in readiness. Blip got past them under the lee of a street car, but Grebe's shout brought the motor-cycle put-put-puttering after.
      The cycle policeman caught up with Achilles at Seventy-second Street...
—
ex Empty Pockets, A novel by Rupert Hughes, with illustrations by James Montgomery Flagg (1915) : 305 : link
same (Harvard copy, via hathitrust) : link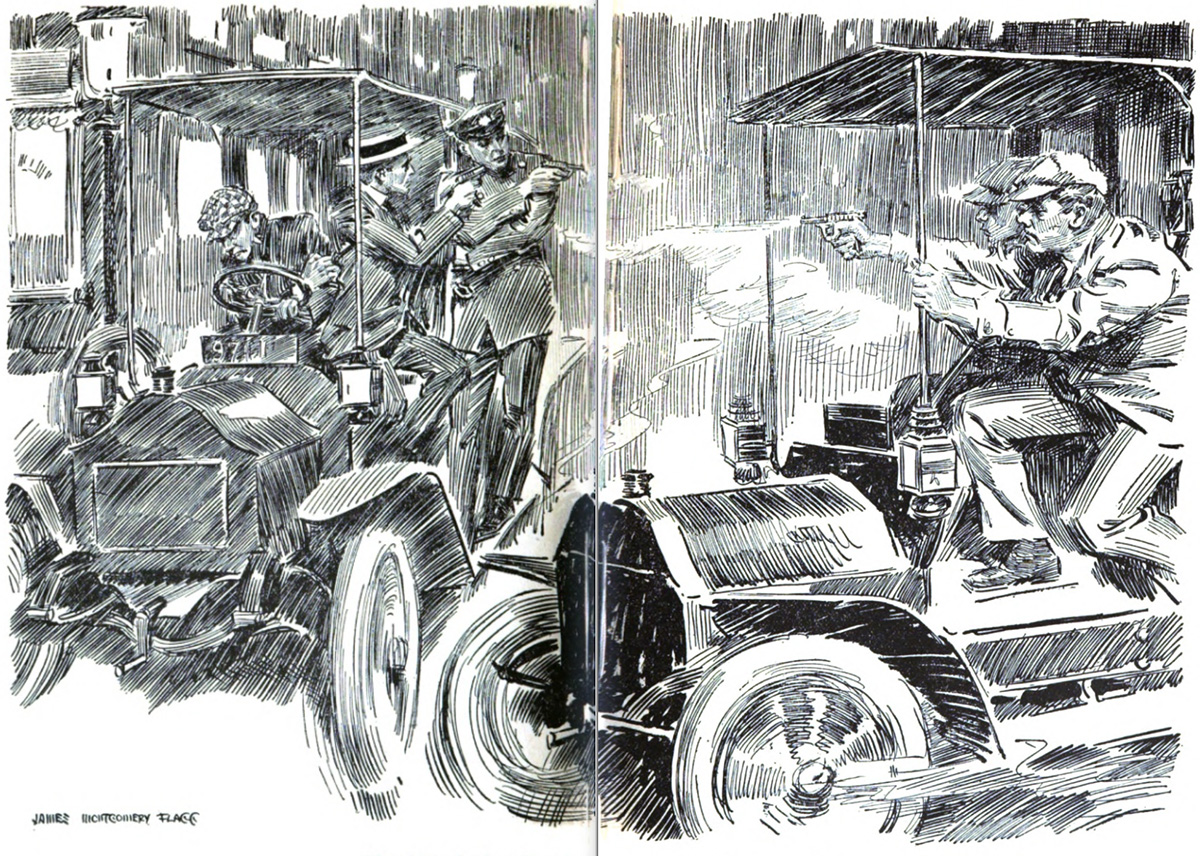 Worthing had only one thought — Muriel's safety.
312-313